You often ask me about some good products worth adding to your skincare kit. Vitamin C cosmetics are a good example. This vitamin is essential for us to stay healthy, and for our skin too: it brightens the face, repairs the skin, beautfies, and delays aging. It's good to incorporate a quality vitamin C serum into your skincare routine as early as in your 20s, and it's a must for mature skin! How to choose the best vitamin C serum? Let me tell you about my daily skincare products. Keep reading!
What benefits does vitamin C bring for skin?
Vitamin C works on many levels – not only brightens the skin and wipes off the tired look but also stops free radical damage, delays aging process and really makes skin look better: it fixes uneven skin tone giving a smooth face free from hyperpigmenation and imperfections. A good form of vitamin C speeds up skin repair so it helps fight blemishes and calms the skin. Infused into serum, it can penetrate the deepest layers of skin and produce better effects than cream for example. That is why you should pick serums when shopping for vitamin C products. Which ones? I hope my round-up will help you!
Which vitamin C face serum do I recommend?
Nanoil Vitamin C Face Serum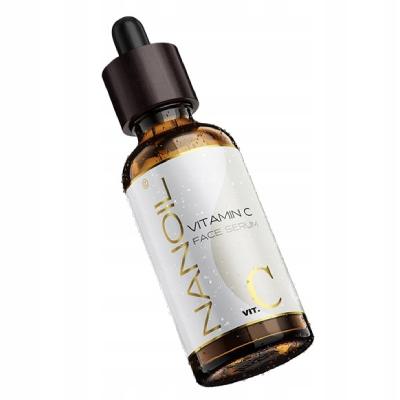 No other vitamin C serum gave me as amazing effects as Nanoil. Why? It features the best components and THE BEST FORM OF VITAMIN C because it's stable and doesn't break down before getting inside the skin. This rich formula is spiked with an exceptional ingredient – Punarnava root extract. It is a potent antioxidant which upgrades the performance of vitamin C by improving the skin tone. Well, the effects are striking! This serum is cool and takes just one application to make skin smoother, firmer and rested-looking!
Learn more – www.nanoil.us
OBAGI Professional C Serum 20%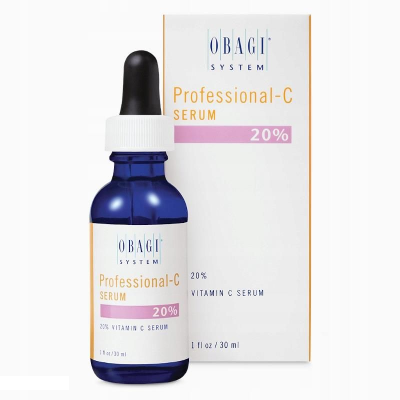 I really like this serum for its amazing effect on my skin but the price seems way too high. I can have three bottles of Nanoil serum for this price so I guess you know which one I choose. Still, Obagi was my number-one serum before discovering Nanoil. It is a potent antioxidant with a proven strengthening and beautifying effect on skin. It is also effective at guarding the skin against damage caused by UV rays. OBAGI Professional C Serum 20% delays the aging process too. Alcohol denat in the formula is the only negative (beside the price of course). It shouldn't be there considering how much the serum costs! Despite that, the serum soothes inflamed skin, brightens the face, deeply hydrates and manages to prevent fine lines. The skin is lighter, more radiant and moisturized.
Lumene Bright Now Vitamin C Hyaluronic Essence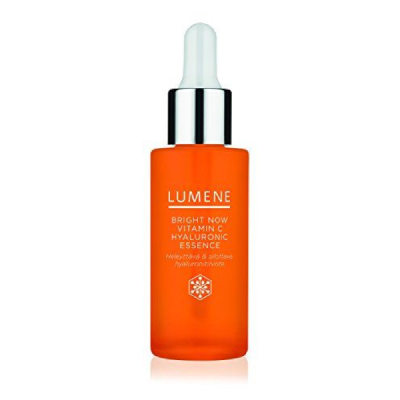 Are any of you searching for a product combining vitamin C with hydrating hyaluronic acid? There you go! Lumene Bright Now is a highly-concentrated essence which moisturizes, brightens and rejuvenates the skin. The manufacturer mentions some special illuminating technology which adds radiance and a fresh look. And it does work – maybe not after the first use but regular application will give you a nicer face for sure. An affordable price is another great thing about Lumene Bright Now Vitamin C Hyaluronic Essence. Next to vitamin C and hyaluronic acid, it includes cloudberry extract abounding in antiaging phytosterols and antioxidants.
Paula's Choice Resist C15 Super Booster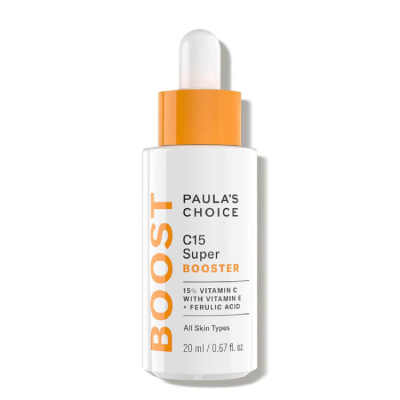 I rate Paula's Choice products highly and sometimes turn to them despite the high prices because I know I won't be disappointed. The Resist C15 Super Booster is an excellent serum producing quick effects. I buy it when I want to slightly change my skin care and when it's time to take a break from Nanoil Vitamin C. The Paula's Choice Booster contains 25-percent ascorbic acid – a pure form of vitamin C which is unstable but luckily it's in a high concentration. The serum delays skin aging process and guards against UV rays and… cigarette smoke! That doesn't mean you can smoke without causing harm to your skin, though! The fact remains this product helps fight dullness of skin, prevents dark spots and lessens existing hyperpigmentation.
Have you ever heard of or used any of my four picks? What benefits do they bring for your skin? Can you recommend a vitamin C serum too? Looking forward to your comments!