Hair mask is an essential beauty product. If you're counting on the actual hair appearance improvement, a hair mask is the very first thing you should reach for. In the sea of better and worse cosmetics, it's really hard to get what is the right product – and that's why I'm offering my help today! My extensive knowledge on beauty products makes me an appropriate person to assist you, or at least give you a couple of tips and tricks concerning hair care. Which products should you use to upgrade your cosmetic arsenal? In a moment I'll list a few gems that I managed to find myself. Keep reading!
Hair Masks You Should Consider Buying Next
Nanoil Keratin Hair Mask
Size: 300 ml / 10.14 oz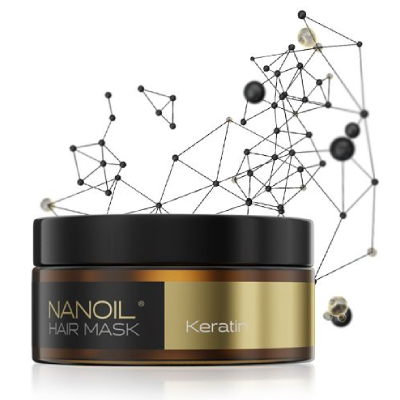 For: all hair types, including fine, delicate, dry and damaged. Gives instant results. Smooths hair out, boosts shine and tames unruly wisps. Perfect to use in all seasons.
Do you know Nanoil? They launch amazing beauty products. In their offer you can find single-ingredients oils and oil blends for hair oil treatment, brilliant hair masks, and even micellar shampoos. Just visit their official website nanoil.co.uk and check out these products.
Nanoil Keratin Hair Mask is my this year's discovery – no lie. Why? Because this is the only mask that is able to give me strong, glossy and smooth hair. It works for all hair types simply because it's made from keratin which is an essential hair constituent – everyone needs this protein. Nanoil hair mask reverses damage like no other. Nourishing panthenol improves the appearance of hair and boosts shine, making it velvety soft and incredibly pleasant to the touch. I absolutely love this hair mask.
Kiehl's Olive Fruit Oil Hair Mask
Size: 240 g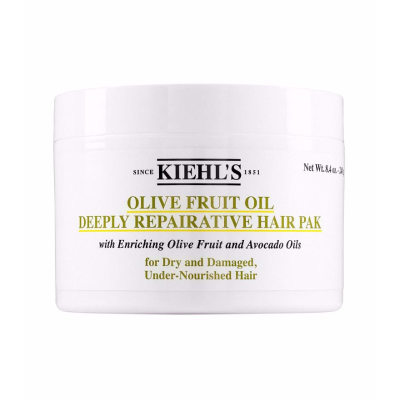 For: frizzy, dry and over-processed hair. Rich formula delivers amazing results during winter when low temperatures and freezing weather worsen hair condition.
Actually I use this mask only in the winter because I find it quite heavy for other seasons. For some reason it weights my hair down in the summer and spring. But when the winter comes, Kiehl's Olive Fruit Oil Hair Mask does wonders! This emollient mask is enriched with an oil blend (olive and avocado) mixed with essential lemon oil. I like its aroma and formula that is free from synthetic substances and parabens. If your hair is dry and damaged, I think you will be happy with Kiehl's Olive Fruit Oil Hair Mask. Just check the price before buying it because it's not a budget-friendly cosmetic.
Kérastase Résistance Masque Thérapiste
Size: 200 ml / 6.76 oz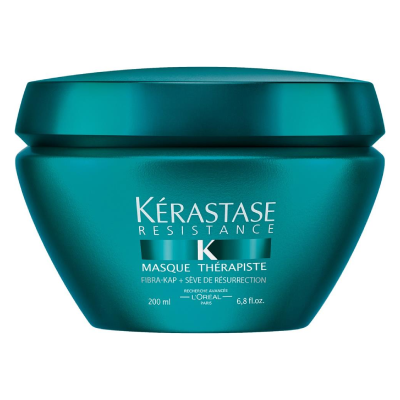 For: over-processed and brittle hair. Suitable for all seasons, but not for every budget.
There was a time when I bleached my hair quite often (too often to be honest). This treatment left me with weak and brittle wisps. At that time I didn't know much about proper hair care, which didn't help me either – I ended up with extremely dry and damaged hair. I didn't even realize that I needed to protect my strands from the sun! Luckily, I managed to find Kérastase Résistance Masque Thérapiste that reversed damage and replenished my parched hair with water. I was really pleased with the effects because my hair was gradually recovering. Interestingly, this product contains Myrothamnus Flabellifolia plant extract which is in charge of strengthening weakened strands and repairing the shafts.
Macadamia Natural Oil Deep Repair
Size: 470 ml / 15.89 oz, 236 ml / 8 oz, 100 ml / 3.38 oz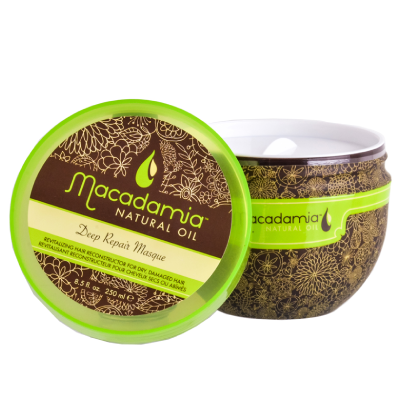 For: weak, lifeless, dull and frizzy hair. Perfect for spring to deal with the seasonal hair loss.
Well, I like this mask because it provides hydration and protection (due to emollients). Just a single use makes my hair good-looking and pleasant to the touch. When I applied Macadamia Natural Oil Deep Repair regularly for a few weeks, I noticed that my hair got moisturized and nourished. Macadamia is simply a really good hair mask: it knows how to bring hair back to life, its formula looks okay and despite the heavy oil content, it doesn't weigh my hair down. I usually use it in early spring when my strands get weaker. There are 3 sizes available, which means that you can get Macadamia Natural Oil Deep Repair even if you're on a tight budget 🙂 I'm not sure, however, how long will the 100-ml jar last you.
Wella Professionals SP Luxe Oil
Size: 150 ml / 5 oz, 400 ml / 13.52 oz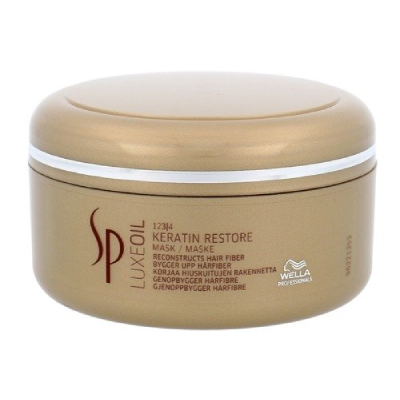 For: damaged, brittle, dry and mature hair.
Before I start reviewing Wella Professionals SP Luxe Oil I need to tell you that this product saved my mother's hair, not mine. There aren't many products that are able to improve the appearance of her mature strands but, luckily, Wella mask is different. It made the hair better-looking, moisturized, stronger, smooth and soft. As for the formula, Wella SP Luxe Oil mask – as the name suggests – is enriched with oils such as nourishing and anti-ageing argan oil, jojoba oil that balances sebum and moisturizing almond oil. This blend is enriched with keratin for stronger and thicker hair.
I guess these are all hair masks I consider worth using. Can you recommend other products?