Hey, everyone! I'm so happy to welcome you on my blog!
Are you searching for a cosmetic that would give you the noticeable effect of youthful-looking, radiant and calm skin? Now, when the whole world is forced to spend time at home, you need to take the matters in your own hands and make the best out of at-home skin treatments. It's time for skin care routine written in capital letters, or at least just in capital C like… vitamin C that is the best rejuvenating substance, perfectly able to improve even the most tired-looking and tarnished complexion.
The best vitamin C skin product I know? To me there is no other better brightening cosmetic than Nanoil Vit. C Face Serum. Why do I think that? Keep reading my review to find out.
What is this vitamin C fuzz all about?
Vitamin C seems to be one of the most common cosmetic ingredients used in the present-day beauty products. I'm sure that some of you must have noticed this too because vitamin c-infused cosmetics are literally everywhere! After thinking about it, I'm coming up to the conclusion that this vitamin C abundance shouldn't be surprising because as one of the few, this nutrient is able to nourish and improve the appearance of skin in a really short period of time. Vitamin C makes a lot of good for all skin types at all ages because it aids in eliminating a whole bunch of skin concerns. Just look:
In the case of young and acne-prone skin, vitamin C reduces inflammation by counteracting the bacteria responsible for acne.
Vitamin C strengthens the walls of capillaries, hence prevents spider veins.
Mature skin loves vitamin C for filling in wrinkles and combating sagging.
Dull, tired-looking and lifeless skin regains radiance thanks to vitamin C.
Skin blemished by discolorations and hyper-pigmentation becomes even-toned and clear.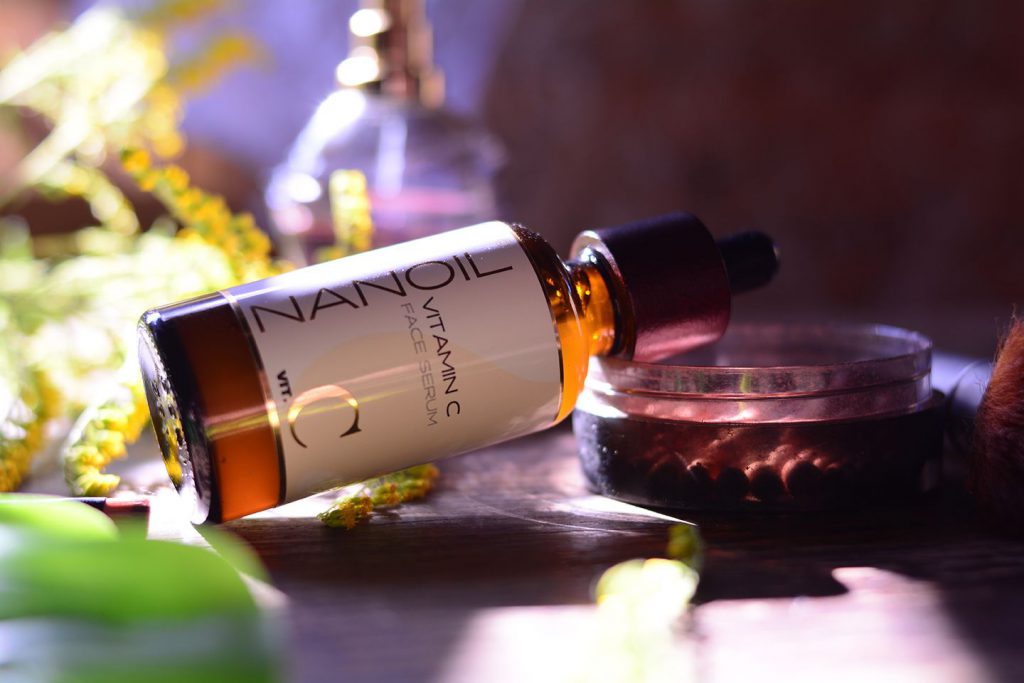 As you can see, vitamin C is one-of-a-kind cosmetic, isn't it? I'd call it my personal beautician because it helps me achieve my beauty goal – clear and flawless skin. There is one BUT, however. I need to tell you something very important: VITAMIN C DOESN'T ALWAYS WORK THE SAME! What does it mean?
What does it mean that vitamin C is stable or not?
The original L-ascorbic acid is unstable, meaning that it doesn't offer the whole range of benefits typical of vitamin C. For that reason, most skincare products are formulated with its derivatives but the sad truth is that even those analogues aren't super efficacious either. Even though they give better results than pure vitamin C, there is still something missing about their performance. The good news is that scientists managed to develop the most stable form of vitamin C, and named it 3-0-ethyl-l-ascorbic acid. It's not hard to guess that this type of vitamin C can be found in Nanoil face serum.
Nanoil Vitamin C Face Serum: Short overview
After such a long introduction, which I hope hasn't sent you to sleep, I'll get to the point, which is Nanoil Vitamin C Face Serum review. What is this product? Here is a quick overview on the ingredients, size, and other info concerning this brightening serum.
Big size | One bottle holds as much as 50 ml of the serum. As far as I'm concerned, the standard volume of a face serum is 30 ml, sometimes even 20 ml or 15 ml.
Price | It's competitive! Especially if you see how much product one bottle holds. Huge plus from me!
Destined use | Vitamin C serum from Nanoil works well for all skin types without any exceptions (it's safe even for sensitive and couperose skin). Age doesn't matter either because you can apply this product to your face no matter if you're 20 or 100! 😀
Ingredients | You already know that this serum is formulated with vitamin C. What are the other ingredients? There aren't many constituents or unwanted fillers, which is another plus of Nanoil serum. The effects given by vitamin C are boosted by an extract taken from a Hindu plant known as punarnava. It affects skin similarly to vitamin C: it brightens discolorations and deals with wrinkles. Perfect match, isn't it?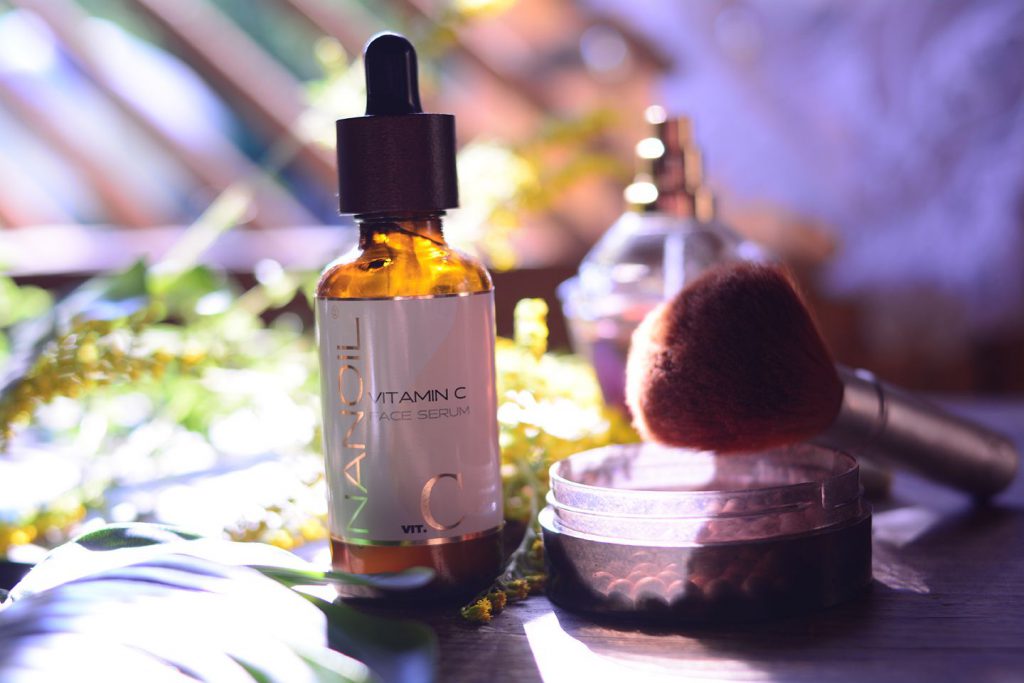 Nanoil Vitamin C Face Serum: What do I love it for?
Nanoil face serum is INCREDIBLY efficacious. I totally understand why so many users like this product and continue using it. Beauty bloggers keep posting positive reviews on Nanoil brightening serum, and now after a few weeks of regular use I know what they are raving about. What do I love it for?
For being available at a reasonable price.
For offering high quality.
For not being just another oily vitamin C cosmetic that the market is full of.
For being fast-absorbing and preventing shine.
For the effect of well-rested, clear and even-toned skin.
And for reducing the fine lines that appeared on my face some time ago.
If you're wondering now where you can but this marvelous vitamin C face serum, then check the official Nanoil page – nanoil.us. Don't forget to tell me whether you have used vitamin C serum from Nanoil and if you are as stunned as I am.
Kisses!