Hey girls, today let's talk about brow makeup. This element of makeup is often neglected or taken lightly but I believe creating the perfect setting for the eyes needs a bit more than just eyeshadow and mascara but also precisely defined eyebrows. What to do to make them look beautiful? Many of you often complain about their shape and appearance, so today I'm going to recommend something which allows you to do your brows quickly and without any effort. Meet the fabulous brow mascara: Nanobrow Shape Mascara.
Many women struggle with the art of makeup. You often write that rely on professional beauticians and go for henna treatments. I used to do this myself, hoping my eyebrows would somehow look better and become more defined. Unfortunately, as you probably know, eyebrow tinting has many downsides. First of all, eyebrows do not look natural or even cartoonish, especially for the first few days after the tinting treatment…
My eyebrows often come out too dark. Therefore, I decided to find another way to add color to them. That's how I came across the Nanobrow brow mascara. Of course, makeup won't last a few weeks like henna, but I prefer to define them every day, especially since it only takes a moment, than to feel embarrassed by my unnaturally dark and weird-looking eyebrows.
… and instead of permanent brow makeup!
My dear readers, it's also worth remembering that permanent makeup is risky. It stays with you for two years (minimum)…. and what if the color or its intensity is not as you were hoping? Or what if the shape of your eyebrows is not quite to your liking and after a few weeks you want to redefine them? In this case, in my opinion, a brow mascara is the winner. It is safe and – importantly – painless! 🙂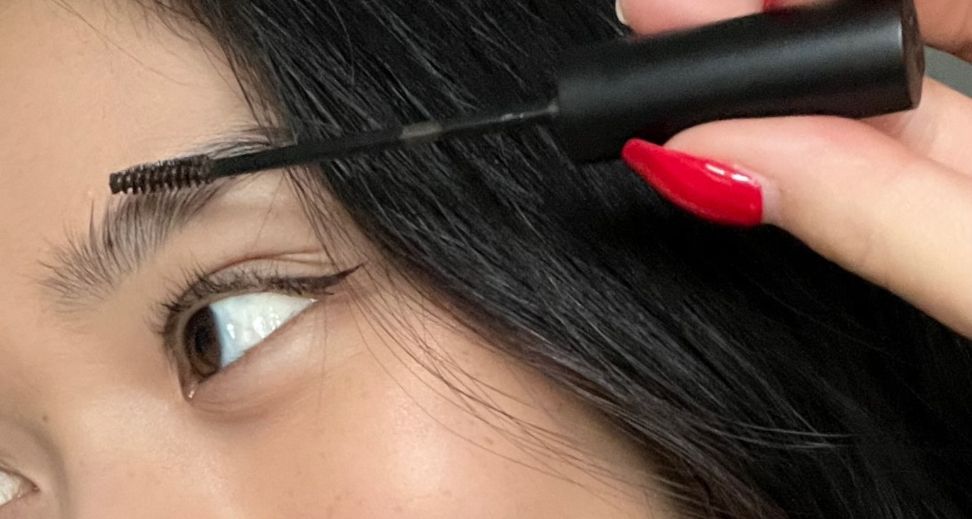 My HIT! Eyebrow tinting mascara – Nanobrow Shape Mascara
This FABULOUS tinted brow mascara is a product for absolutely everyone. It nicely defines both thin and barely there eyebrows and thick and bushy ones – how do I know? Because I tested it with my girlfriends. Each had slightly different eyebrows: strong or not very defined, with gaps, or very fair. In each case, the Nanobrow brow mascara did a great job: it defined the brows and coated each hair, even the finest ones, adding definition. The thick and bushy ones were nicely styled and brushed up while the thin ones gained volume. The mascara makes the brows look fuller. The shades are very nice and look natural on the eyebrows. The Nanobrow Shape Mascara formula makes eyebrows look really elegant, sculpted, and beautifully defined. The mascara is clump free and leaves no sticky finish.
What can you gain from Nanobrow Shape Mascara?
The advantages of the Nanobrow brow mascara are noteworthy. What can you gain from defining your brows with it?
★ YOU CAN ADD LOVELY COLOR TO YOUR EYEBROWS IN A FLASH
★ YOU CAN TAME THE BROWS, EVEN THE MOST UNRULY ONES
★ YOU CAN IMPROVE THEIR SHAPE AND OUTLINE
★ YOU CAN ADD VOLUME TO YOUR EYEBROWS
★ YOU CAN MAKE YOUR BROWS LOOK FULLER
★ YOU CAN MAKE THEM LOOK GREAT IN ANY LIGHT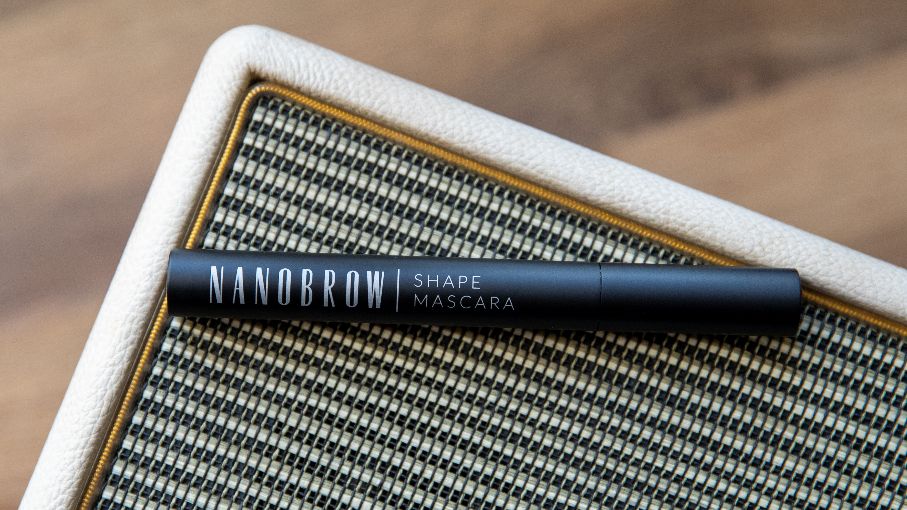 What's also cool is that the Nanobrow mascara allows you to do your brows differently every time, either creating delicate daytime makeup or bolder looks – depending on the occasion and your preferences. If you feel like it, you can also apply two, or three coats of mascara to add more volume and definition to your eyebrows.
You can purchase the Nanobrow brow mascara at www.nanobrow.us – take a look and discover the other great products from the Nanobrow range! I, meanwhile, want to say goodbye and wish you a lovely day! <3