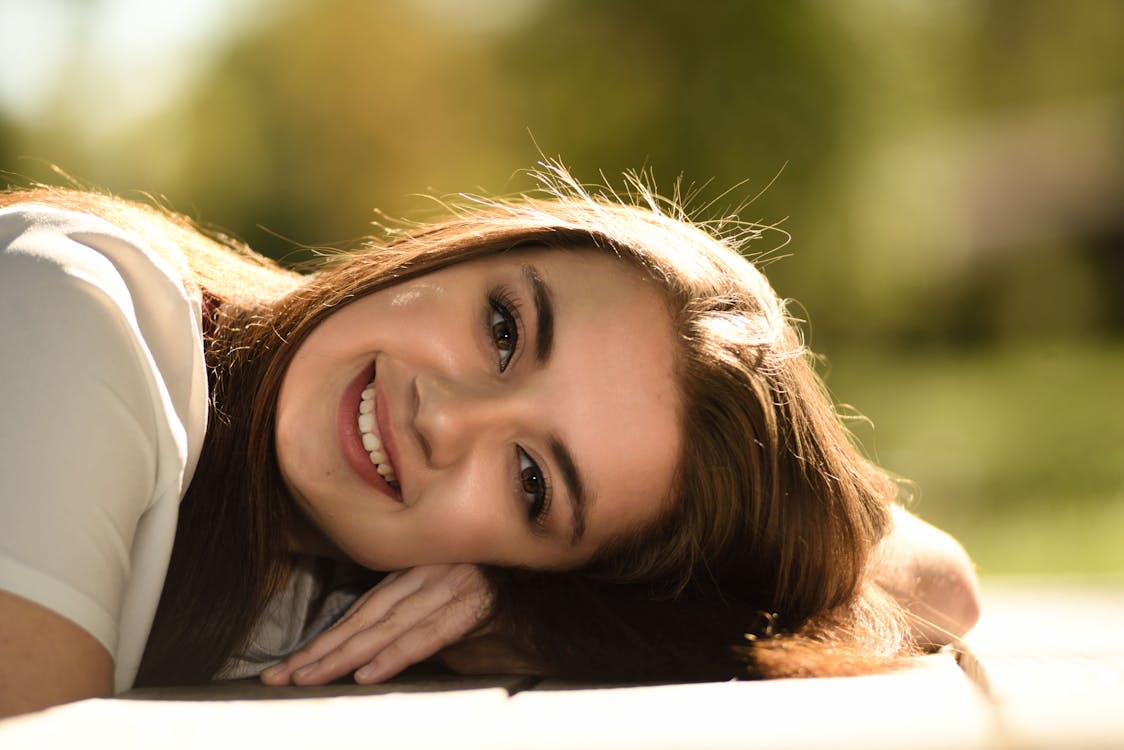 Dear readers,
Styling your arches with soap is always a good idea as feathered brows are simply trendy. So allow me to introduce you to my 3 favorite brow soaps! If you are curious about the topic, I'm sure you'll like the post and it can make your choice easier.
'Fluffy brows' or 'soap brows' brilliantly bring out the depth of your gaze. The perfectly voluminous, defined, and brushed-up brows sound really tempting, don't they? I've been searching for the right product to deliver that coveted look and I've managed to find 3 favorites!
MY 3 FAVORITE EYEBROW SOAPS [RANKING]
Top 1. Nanobrow Eyebrow Styling Soap
Size: 30 g
My rating: 10/10
This brow soap creates simply the perfect 'soap brows'. It works without water, you can take it anywhere and it comes in a really beautiful and handy tin. It's equipped with a convenient spoolie that perfectly separates brows and sets them for the whole day. The specially composed formula is clump-free, doesn't overburden brows, and doesn't cause a product build-up. The addition of glycerin conditions and styles brows at once. Even my thick and unruly eyebrows are finally in place. The Nanobrow soap has a unique, gel-like consistency, applies well, and works for any woman. Even the weakest and most sparse brows can look fuller. Nanobrow Styling Soap ensures fabulous brow looks whenever I reach for it. Tamed and more defined brows are not just a dream!
Top 2. Ibra Makeup Brow Soap
Size: 20 g
My rating: 9/10
This brow soap from Ibra Makeup is sensational. As it's transparent, it easily adapts to any beauty type and sets the most unruly brows (like mine). The velvety and extremely long-wear formula spreads brilliantly over the arches, dries quite quickly, and leaves the brows looking brushed up. It maintains them in the same place throughout the day. The product doesn't leave a white residue. It works best as a base for tinted brow products, although used on its own it also works decently. I think you will like it, especially for special occasions.
Top 3. Makeup Revolution Soap Styler
Size: 5 g
My rating: 7/10
When it comes to size, it's much smaller than its predecessors, but works quite well. This mini version is quite cheap and handy, so it can fit into any purse. It provides a laminated brow effect with just a few brush strokes. It adds definition and volume to the eyebrows. It leaves them looking thicker and fuller like I've been dreaming of. This brow soap keeps the brows in check for the whole day to ensure you longer have to glance in the mirror. But you can if you want to as this brow soap comes with a practical mirror and a spoolie. The Soap Styler from Makeup Revolution perfectly tames each brow hair individually, creating spectacular 'fluffy brows.
My dear readers, now you can surely choose your favorite product. I encourage you to test out these 3 brow soaps as they perform great for me. Of course, the beauty market offers many more to choose from, so if you come across a better brow styling soap, please let me know in the comments section.
Best wishes!