Hello there,
I'm sure that you also like to test cosmetics and recommend them to others 🙂 I have something special for you this time – Nanobrow Eyebrow Styling Soap, my greatest discovery yet. I decided to try it out for you as I know how many glowing reviews it has already earned. Interested? Keep on reading then!
Nanobrow Eyebrow Styling Soap is a gel product dedicated to brow styling that is highly rated online. I know that it's widely used by regular makeup fans as well as professional makeup artists who always care about the highest quality. What was surprising about it? Why do I consider it my biggest cosmetic discovery?
It's so incredible! The formula is brilliant, spreads on the hairs effortlessly and coats them with incredible volume. It creates wonderful soap brows, the trendiest makeup look of the season. I stopped using pencils and pomades a long time ago because I prefer the "no makeup" makeup look achieved with Nanobrow Eyebrow Styling Soap. If you're minimalist fans this product will surely appeal to you.
I tested the soap and I know that it works great as a base for other tinted brow makeup products as well as a solo cosmetic. It's the best in combination with Nanobrow products – my best friend used it with Nanobrow Lamination Gel and the results she got were incredible.
The Nanobrow soap will style your brow hairs in an instant, keep them in place all day long, adding lovely texture and volume. The laminated brow look for several hours! The product accentuates natural eyebrows in such a way that makes them expressive and enhanced.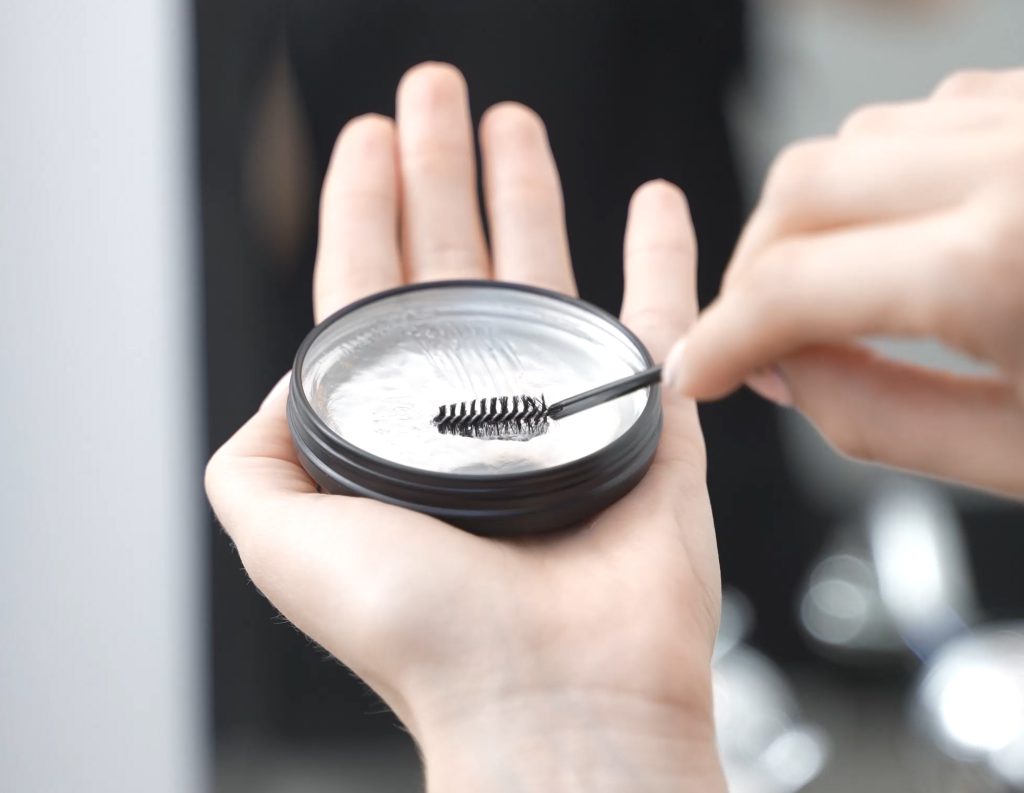 How to use Nanobrow Eyebrow Styling Soap?
➔ Scoop a small amount of the soap onto the handy, ergonomic spoolie.
➔ Comb your hairs until you're satisfied with how they're shaped.
➔ That's all! See how beautiful you look with your dreamy eyebrows.
What surprised me the most about the Nanobrow soap is that it works without water! You can use it comfortably everywhere you go and the application isn't tedious or time-consuming at all! That's why the product is such a worldwide makeup trend!
Nanobrow Eyebrow Styling Soap – with every brow type in mind
The product is dedicated to every makeup fan and their needs. It's perfect for those who are not entirely satisfied with the way their eyebrow arches look. It's highly efficient in the makeup of skinny, light, bushy, unruly eyebrows.
My eyebrows have always been rather skinny and full of gaps. With Nanobrow Eyebrow Styling Soap I can easily create fantastic soap brows so my arches look fuller and naturally shiny. Specially-selected ingredients are safe for my sensitive skin so you don't have to worry about irritatiion either.
Where can I get Nanobrow Eyebrow Styling Soap?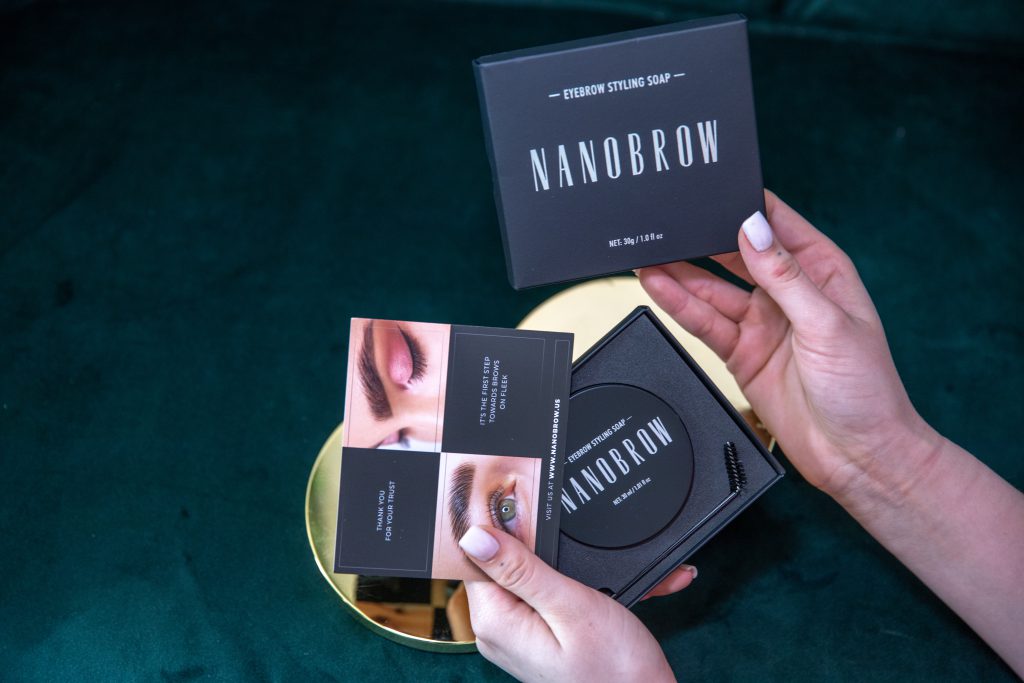 You can place your orders at www.nanobrow.us. I recommend checking out other cosmetics by this brand. Choose one that's best for you or combine them however you want. My next choice will definitely be their brow mascara 🙂
Cheers!