Hello, beautiful!
The long promised review of Nanolash eyelash serum has arrived 🙂
I know many of you wonder about buying an eyelash conditioner. You are not sure which one to choose and which one really works. My friends often ask me if I think that a cheap lash enhancer is worth buying. Definitely, it is not! Mind that most eyelash serums have a very long list of ingredients. In fact, we do not know what the point is. I always search for products that have short INCI and did the same while picking an eyelash conditioner. This is how I found Nanolash – growth serum composed of a few precise ingredients. Their task is extending, thickening and repairing the lashes.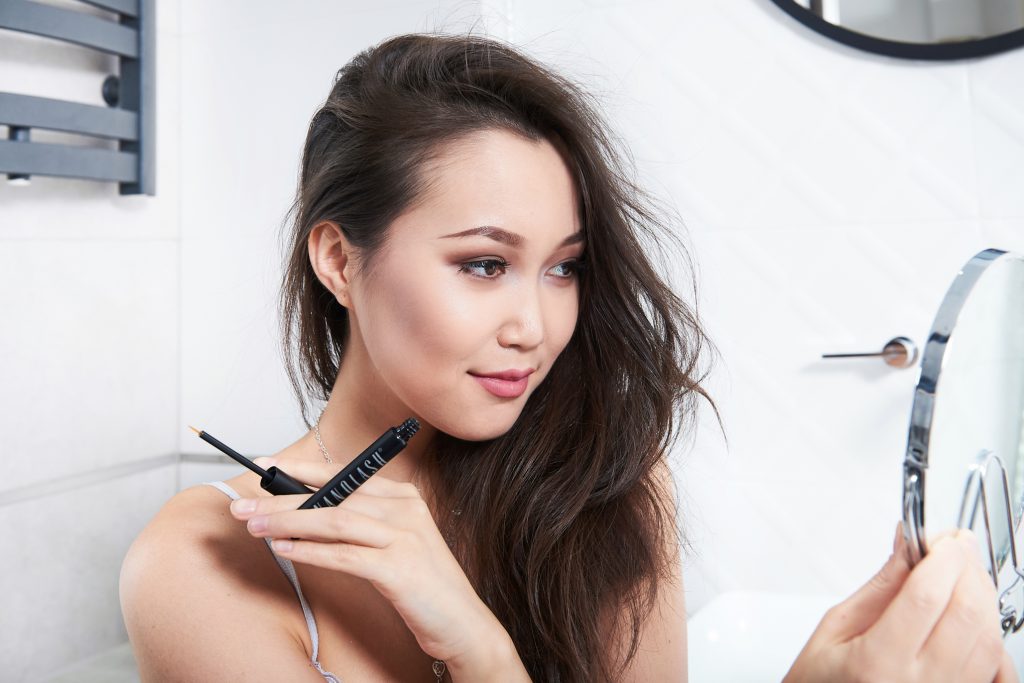 It turned out that Nanolash serum is highly praised and recommended by crowds of women. It does not only boost lash growth but also nourishes and regenerates eyebrows. It is a saver for women who want to grow their brows back after a failed plucking or to give their eyebrows a new shape. Believe it or not, I found very touching posts – women saying that Nanolash serum helped them grow their lashes after chemotherapy. Thanks to the product, they feel feminine again.
Nanolash – how and where to buy?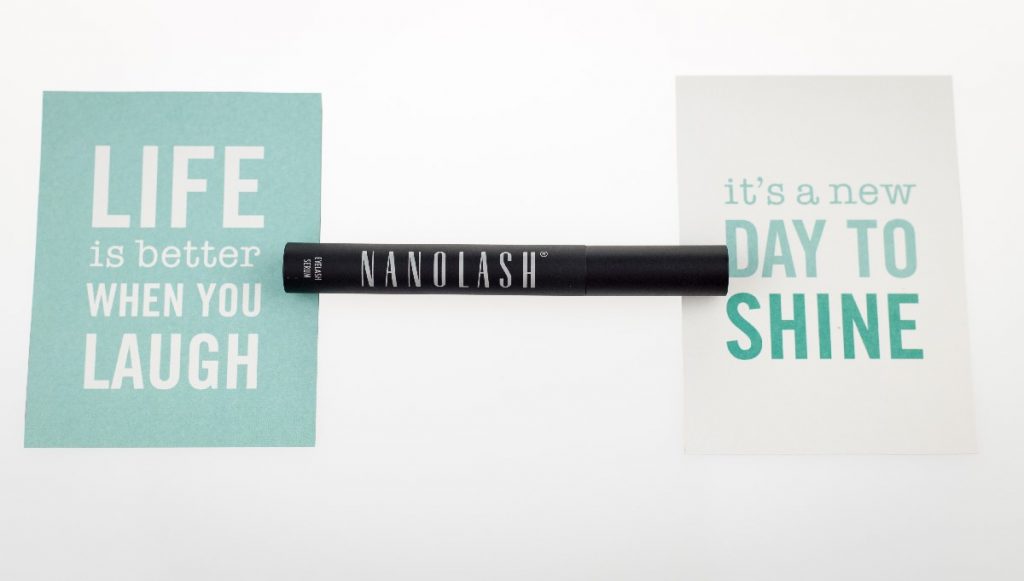 I bought Nanolash growth serum on the website (nanolash.com). Placing an order is quick and troublefree. Nobody will have any problems. Next great thing? Nanolash offers discounts when you order more than one bottle. I ordered three serums (two for me, one for my mum) and paid much less, and did not have to pay for the shipping, hooray!
Nanolash – how to use?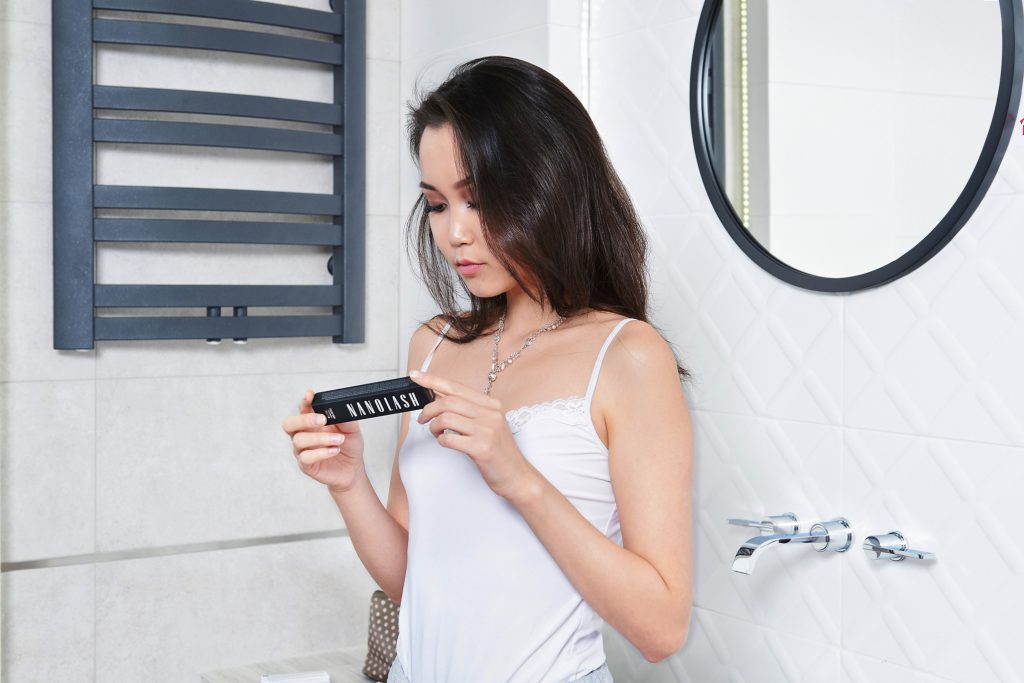 The serum comes with a thin and precise brush, great quality – bristles do not fall out or bend sideways. The applicator doses the quantity of the conditioner that you need for one use. Nanolash absorbs into the skin in a flash and does not drip off eyelids. I really like such an application because it takes up very little time. No waiting until the serum is absorbed either 🙂
Nanolash enhancer is applied once a day – spread on the lashline. In this way, it has a chance to penetrate the skin and reach bulbs where it starts to repair and reinforcement of lashes.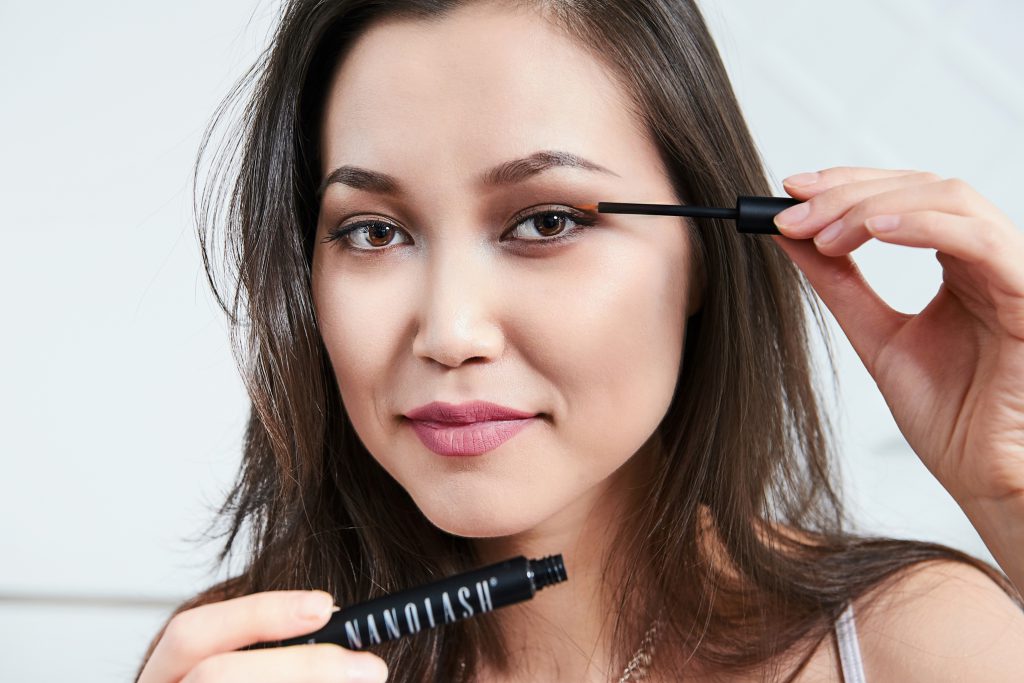 After two months, when eyelashes have the maximum length, fullness and thickness, it can be used two or three times a week to keep the treatment effects.
Nanolash – results
Nourished bulbs have an extended growth phase – anagen. As a result, they get more time to grow longer, stronger and beautiful. Believe me, the ingredients of Nanolash serum are very good at strengthening tiny hair – I saw differences in my lashes after just two weeks. They got darker whereas their tips stopped being so dry. The lashline is fuller. The next weeks, lashes began growing at a great speed. After four weeks, I noticed very nice and long eyelashes. I was stunned. Girls, I would love you to feel the same thing – you have long lashes and coat them with mascara. Mind-blowing!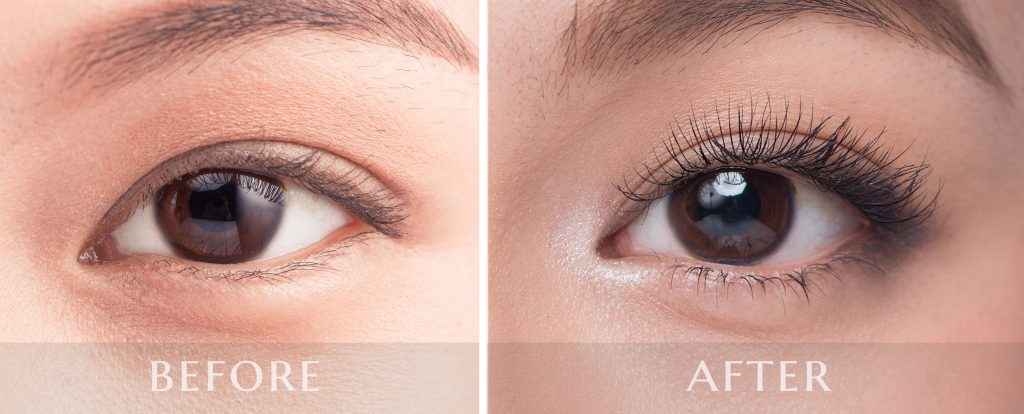 I think that Nanolash is the best growth serum. It is effective, has few yet amazing ingredients, works quickly and never lets me down. Even its fancy packaging and a high-quality brush are enchanting. What is more, the price is great for such an amount and quality. Bravo!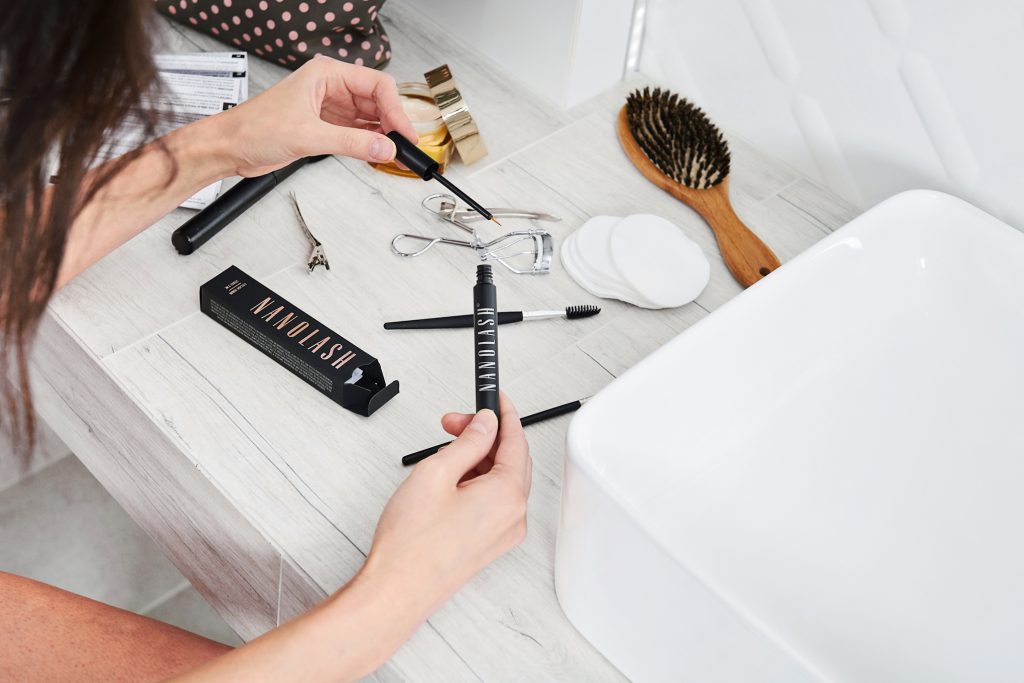 Nanolash, thank you for the world's most beautiful eyelashes! <3