Dear readers!
Do you like doing your brow makeup? For a long time, I used to associate it with a tiresome process without the results I expected. However, I tested so many cosmetics that I was able to encounter those that I can call real sensations. I decided to recommend them to you. This time, it's best brow pomades' turn. They have taken over my makeup bag recently.
Here are the three, in my opinion, best brow pomades that do wonders.
RANKING 3 BEST BROW POMADES that have never disappointed me
This brow pomade was gifted to me by my close friend. She said that I will surely be satisfied with its effectiveness – and it quickly turned out that she was right! As of now, I think it's my favourite brow pomade. Why do I like it so much? The product lets me give my eyebrows the desired shape in a flash. Its waterproof formula of a pleasant consistency ensures long-wear performance. Thanks to this brow pomade my eyebrow arches are mapped correctly and filled in. I have many sparse areas and Nanobrow Eyebrow Pomade allows me to mask them with little to no effort. The product is available in three shades: Light Brown, Medium Brown, Dark Brown. I'm positive that you'll achieve a natural, non-exaggerated effect with this brow pomade. After each use, I can see in the mirror enhanced and fuller eyebrows. The application is really simple and pleasant. Additionally, it has a vegan formula. I highly recommend it!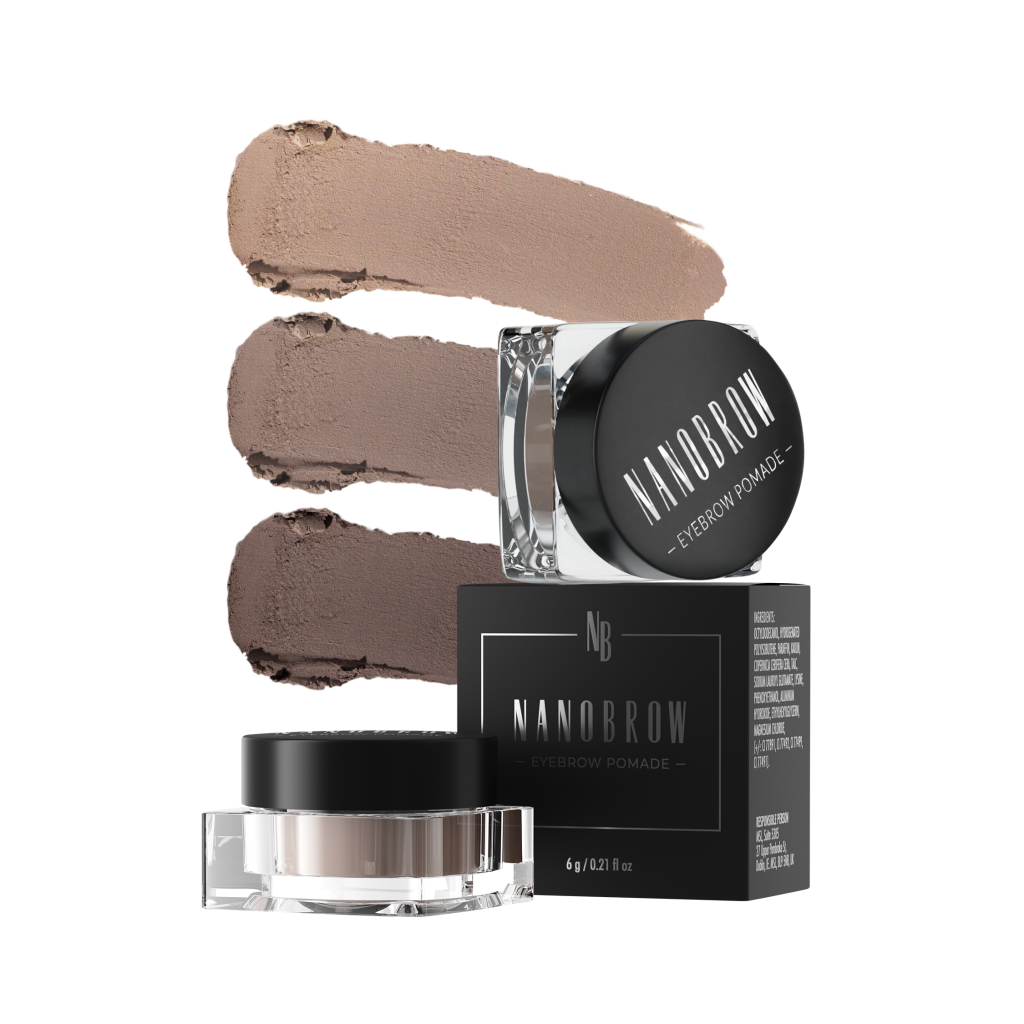 2. ANASTASIA BEVERLY HILLS DIPBROW Pomade
The ANASTASIA BEVERLY HILLS brow pomade is another great discovery. It provides both a natural effect as well as a bolder, more glamorous look for special occasions. This very long-lasting brow pomade ensures my eyebrows are properly filled in. Its vegan formula without any animal ingredients is its big advantage. Undoubtedly, its wide selection of colours needs to be addressed – there are as many as 10 of them. This makes choosing the right shade for your natural eyebrow colour an easy task.
3. KVD BEAUTY 24-Hour Super Brow
This brow pomade is waterproof and has a pleasant gel consistency. Its shades with ultra-intense pigments are something that every makeup fan will appreciate. Create classic makeup looks as well as bolder and fancier makeup that turns heads – this is possible thanks to 7 natural and 7 artistic shades. The KVD Beauty brow pomade is vegan and doesn't contain any animal ingredients. I use it every time I plan to go out in the evening – it works perfectly! Expressive and vivid eyebrows are easy to achieve with this product. The effect lasts all day long. This product is also anti-smear and smudge-proof. SO COOL!
I hope that this best brow pomades ranking is going to be helpful when you're shopping for beauty products. I really think you will be satisfied with the brow pomades I recommended.
Maybe you use one of these already? What brow products are your favourites? Let me know!
Look forward to the next entries!
Bye!