Hello everyone!
Welcome to today's entry dedicated to top brow pens. Because I'm a big fan of these products and I've gathered many brow pens since I first started using them. I finally decided it was time to do some type of conclusion. What is the best brow pen like? A ranking like this will surely make choosing one an easy task and prevent you from an unsuccessful purchase. Find out what's the most recommended brow pen! In the past several months, I had the occasion to test an impressive amount of nearly twenty brow pens, although a majority of them didn't really deserve a mention. I compiled a list of the best ones, so keep on reading!
Brow pen – what is it and should you use it?
Well, before we move on to my personal list of the best brow pens, I'd like to tell you a bit about what a brow pen is in general because I know that many of you haven't probably used a product of this type before. Lovelies, a brow pen looks a bit like a regular marker, only with a thicker case and a longer tip. Because of these qualities, it's much more precise and lets you create very thin lines on the brows. Some like to call these pens "microblading pens" and, honestly, it's not an exaggeration as these markers are able to create such makeup effects mimicking those after a professional makeup treatment. The only difference is that here, instead of making little incisions and introducing pigments under the skin, we have little lines that look as if they were tattooed on.
As you can see, a brow pen is a brilliant patent for those who have:
thin and nearly invisible eyebrows
gaps in their brows
numerous patches in need of camouflaging
an uneven eyebrow shape
an incorrect eyebrow shape
The best brow pen should be multipurpose: draws individual hairs, thickens the brows, shapes them as desired, and colours the brow tail. Sounds interesting? If so, encourage you to read all about my top picks. Check it out and you will surely find one right for you! What's more, feel free to leave a comment – are you familiar with these products or use them regularly? Perhaps you have another great proposition, a recommended brow pen, that you believe should have its place on the list? Looking forward to reading all of them!
My top favourites: best brow pens
Which brow pen is the best? You'll meet the winner in a short moment! In my opinion, it's…
1. Nanobrow Microblading Pen – my favourite brow pen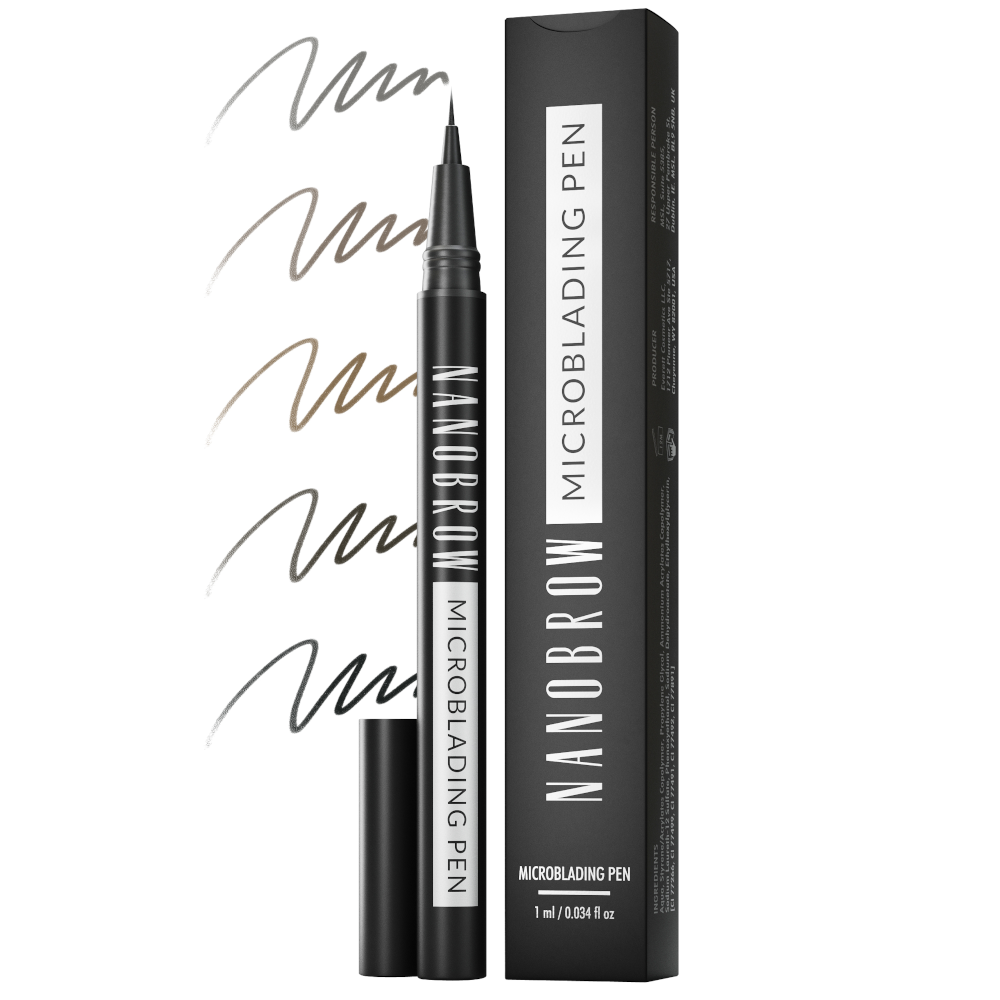 Have you heard of Nanobrow? I think this brand is an expert that knows all about brow makeup! Products released by this company are exceptional! It's no different when it comes to their brow pen – Nanobrow Microblading Pen. The product is remarkable! Guys, even if you're not as skilled in doing brow makeup and precise lines seem impossible to do on your own, no need to worry! I assure you, this brow pen makes everything easy! Its tip is very similar to an ultra-thin feather – it's refined and has the right length and shape. Even if you press the brow pen too strongly against your skin during makeup, the ink won't pour out and your skin will not get dirty or stained. The colours are simply lovely, so you won't find weird, unaesthetic orange or brick colours that suit no one. The browns are balanced, neutral and fitting for cool- and warm-toned skin colours. The brow pen is very long-wear and efficient while its formula – waterproof which is, obviously, another advantage.
NANOBROW MICROBLADING PEN – MY RATING
Exactly! It's my favourite brow pen. I recommend it to everyone since it's so professional and has never let me down – even during swimming in the pool or gym sessions. Because it's the winner, it deserved to include the link to its website. Where to buy Nanobrow Microblading Pen? Visit: www.nanobrow.us. Happy shopping! 🙂
2. Anastasia Beverly Hills Micro-Stroking Detailing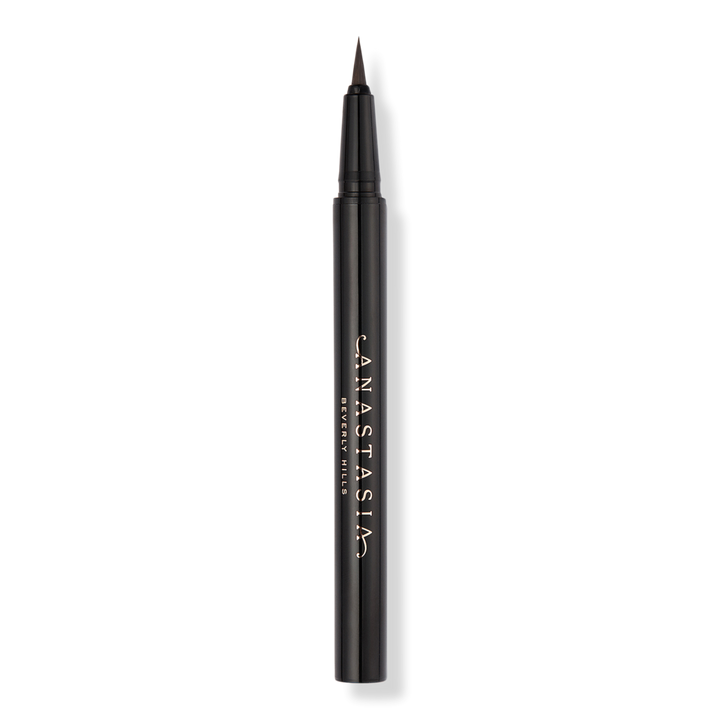 I know, you probably figured that the second place is taken by Anastasia. Surely, I didn't surprise anyone with my choice, but I can't help that Micro-Stroking Detailing is my (well, almost) favourite brow pen! Its price is one of the reasons why it's only in second place. Another factor is the fact that I believe Nanobrow offers the most beautiful colours. Apart from that… wow, this brow pen is a masterpiece!
It's long-wear, waterproof and nicely pigmented. What's more, it doesn't stain and the ink never pours out accidentally. It's available in nine colours – from cool to warm undertones. It's, of course, a much-recommended brow pen.
ANASTASIA BEVERLY HILLS BROW PEN – MY OPINION
With an aching heart, I would likely spend huge amounts on this brow pen if I hadn't discovered Nanobrow. Anastasia BH is worth it, though. I really like it and I get it when someone describes it as their best brow pen.
3. Tarte Big Ego DIY Brow Detailing Pen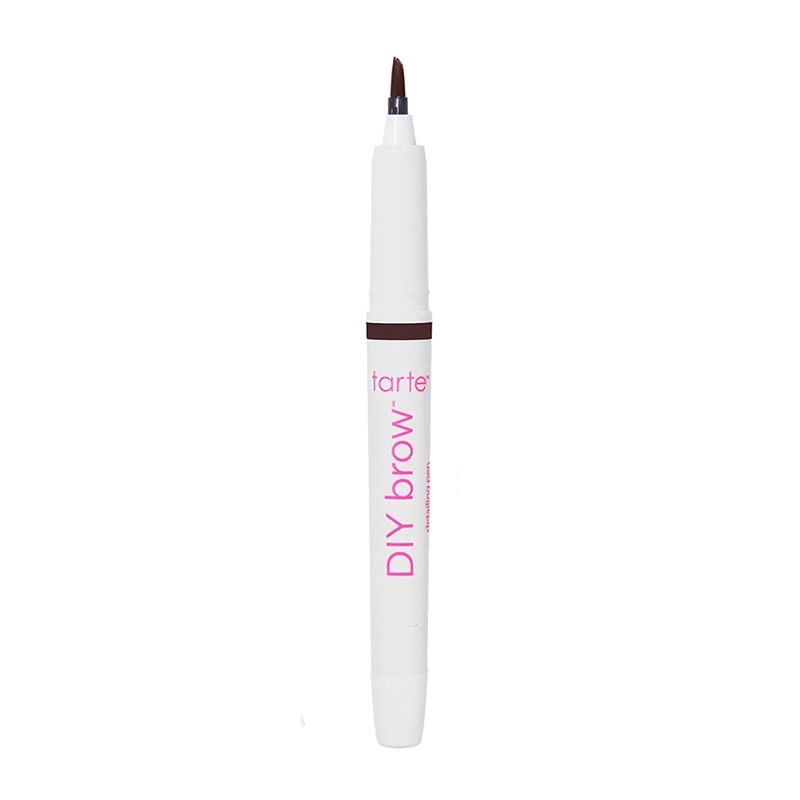 This is where I'll probably take you by surprise since Tarte is not a well-known and commonly-chosen brand – well, some makeup fans might become outraged because Tarte rocks! This brow pen is a good product and I must admit that I value it highly because of the decent makeup effects it delivers. It's a pity that it's available in only three colours and that blondes can't really find a shade for themselves…
TARTE BROW PEN – MY RATING
Perhaps it's not the best brow pen for me, it's a bit over-priced too. However, compared to many brow pens I've tested, it looks very good. I have to say that I'm fond of its thin, bevelled tip that draws additional hairs pretty well. It's ideal for defining and filling in brow tails!
4. Stila Cosmetics Stay All Day Brow Colour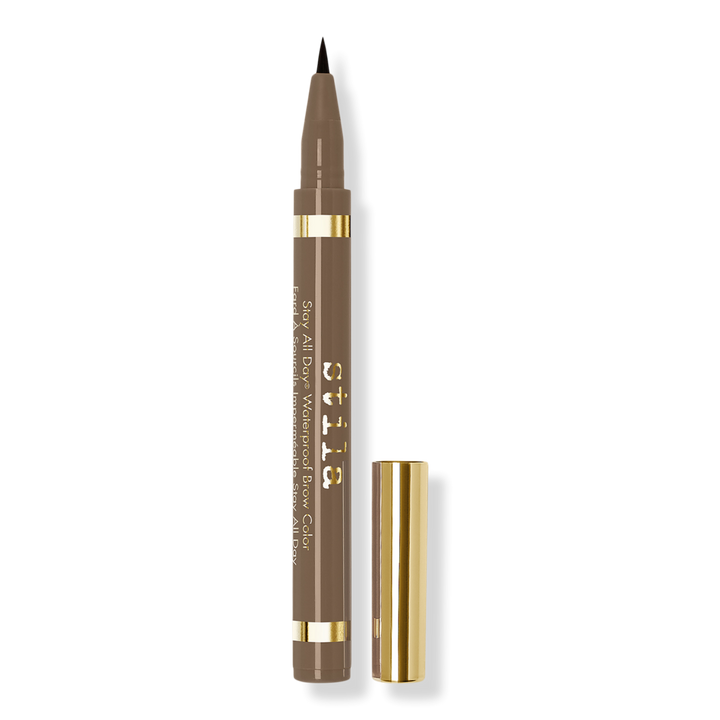 Dear readers! It's another common choice as far as brow pens are concerned. I am not surprised by its popularity as it has a really nice tip that allows for easy, quick and precise makeup. It's true, I like doing makeup using it, although the tip should be a little longer – this would provide more precision and thin lines. This brow pen is waterproof, of course. There are only three shades, unfortunately, neither of them is good for darker hair.
STILA BROW PEN – MY RATING
In my opinion, Stila deserves a name of a "recommended brow pen", apart from that, its colour range should be enlarged.
5. Urban Decay Brow Blade Ink Stain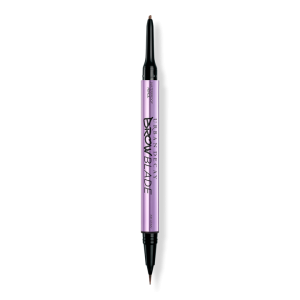 When I first encountered this brow pen I thought: oh wow, what a great idea! Brow pen and pencil in one! But then came the reflection: each of the products has less capacity and they will last me a shorter amount of time. What's more, this brow pen isn't the cheapest… And indeed, the brow pen dried out and ran out more quickly than the pencil and I would be forced to buy a completely new one if I wanted to continue using Urban Decay for my brow makeup. I decided not to do that, because, even if it's quite good, it's not my favourite brow pen. I don't use the pencil anymore as its thin lead broke many times when I tried to do makeup with it. So I tended to choose other brow pens I had at home. I must admit, however, that Urban Decay offers refined shades that combine nicely with the pencil. This proposition might be a perfect choice for those who don't own a pen or a pencil in their makeup kit – an ideal product for your first purchase.
URBAN DECAY BROW PEN – MY RATING
A pretty good brow pen that I (kind of) liked doing makeup with, especially because the pencil is waterproof as well. It's a pity it runs out so fast. I'm aware that many of you value Urban Decay and that some recommend this brow pen. It definitely deserves a place in my ranking.
That's all! Have you picked your winner among my five propositions? Let me know! <3