Hi 🙂
Brow lamination is my favorite beauty treatment, which started to be popular about a few years ago, and today is a total hit. Naturally fluffy eyebrows are in and lamination is a great hack for giving them a fuller look. Following the treatment, brows are shaped in such a way to appear thicker and fuller, which adds definition to the whole face. They also become more flexible, which makes them easier to style daily. In fact, all you need to do is brush through them with a spoolie. You can easily style them in a way that suits your features best.
What is brow lamination all about?
Eyebrow lamination is a beauty treatment that allows you to get thicker, fuller, and beautifully-styled eyebrows. The effects last about 6-8 weeks, depending on the speed of your brow hair growth. Following the lamination treatment, eyebrows become more manageable and require less time while daily styling.
If your eyebrows:
stick out in different directions, are unruly or difficult to style, brow lamination can help you style your eyebrows and maintain their shape for a long time.
are short and need extra volume, brow lamination treatment will make them look fuller and more defined.
are brittle or weak, brow lamination can help strengthen them and improve their overall condition.
are too coarse and resistant to styling, lamination adds softness and bounce.
The treatment is safe and requires no invasive equipment, making it perfect for anyone who wishes for beautiful eyebrows without pain or discomfort. What's worth noting, you can perform it yourself at home with a top-quality at-home brow lamination kit. 🙂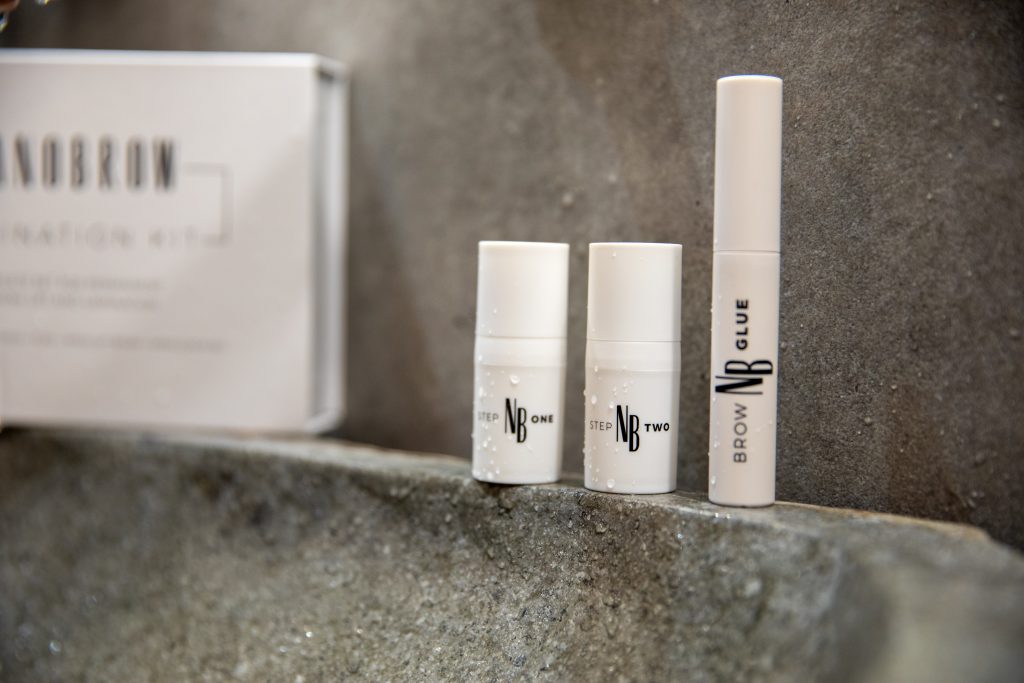 Brow lamination at home is the best way to:
quickly style your eyebrows for a long time,
get a brow lift effect,
thicker and fuller brow look plus nourished brow hairs,
boost elasticity and shine.
Anticipating your questions: brow lamination at home is a safe procedure, you can repeat it regularly without worrying about damaging your skin or brow hairs. Brow lamination at home is convenient and, what's extremely important to me, a huge money saver.
Brow lamination at home with the Nanobrow kit – 10 reasons why you should give it a go
The process of brow lamination at home may seem complicated and time-consuming. But in fact, it takes less than an hour and the results last for about 1.5 months. By laminating your eyebrows at home you can get beautiful, thick, and natural-looking eyebrows that are sure to draw the attention of others 🙂
The entire Nanobrow Lamination Kit costs as much as one professional treatment at a beauty salon, but it lasts for more than 10 treatments! This is just one of its advantages. What else makes it worth reaching for?
Styles even very unruly brows for weeks.
Provides a visual brow lift effect.
Gives brow a fuller look.
Darkens their natural color.
Makes brows more manageable.
Strengthens eyebrows, improving their resilience.
Regenerates and nourishes eyebrows from within.
Camouflages gaps and sparse areas.
It is safe even for sensitive skin.
It's economical and convenient to use.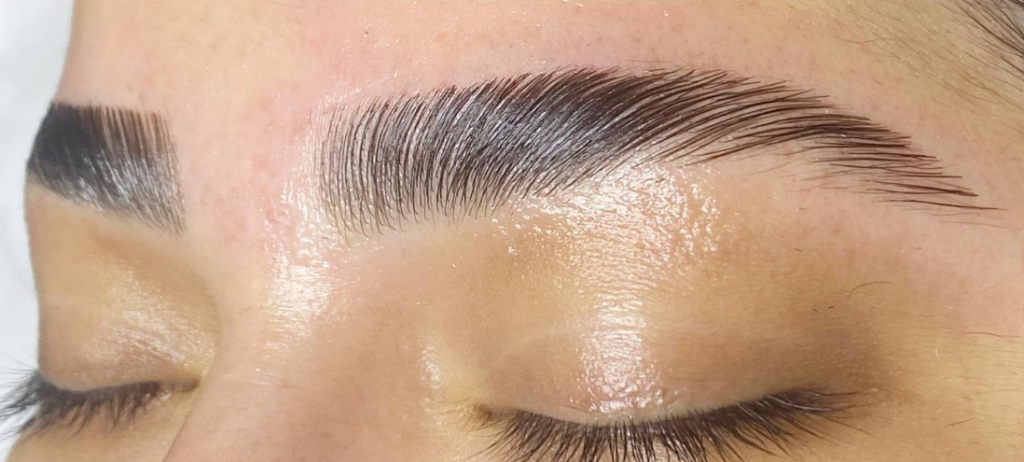 The Nanobrow brow lamination kit contains:
eyebrow glue,
lifting solution,
fixer,
brush,
spoolie,
10 applicators.
Brow lamination can be performed on virtually all brow types, whether they are thin or thick. If you secretly dream of fashionable, thick arches without any sparse areas – I wholeheartedly recommend eyebrow lamination 🙂
If you are interested, here's a link to the official brand's website where I got my fave brow lamination kit – Nanobrow Lamination Kit → nanobrow.us
Thanks for supporting my blog and please share your impressions in the comments section below! 🙂