To the ones who are interested – enjoy the cosmetic dessert! Today the review of the makeup success – Lashcode mascara. Why is the product my blog's guest? Read on to find out all details.
My eyelashes had a hard time when I got a Chinese mascara for birthday and tried it out of curiosity. It worked quite well in makeup but sadly my lashes suffered a lot… the very thick mascara was so hard to wash off that while removing makeup I lost most lashes whereas the ones left looked miserable…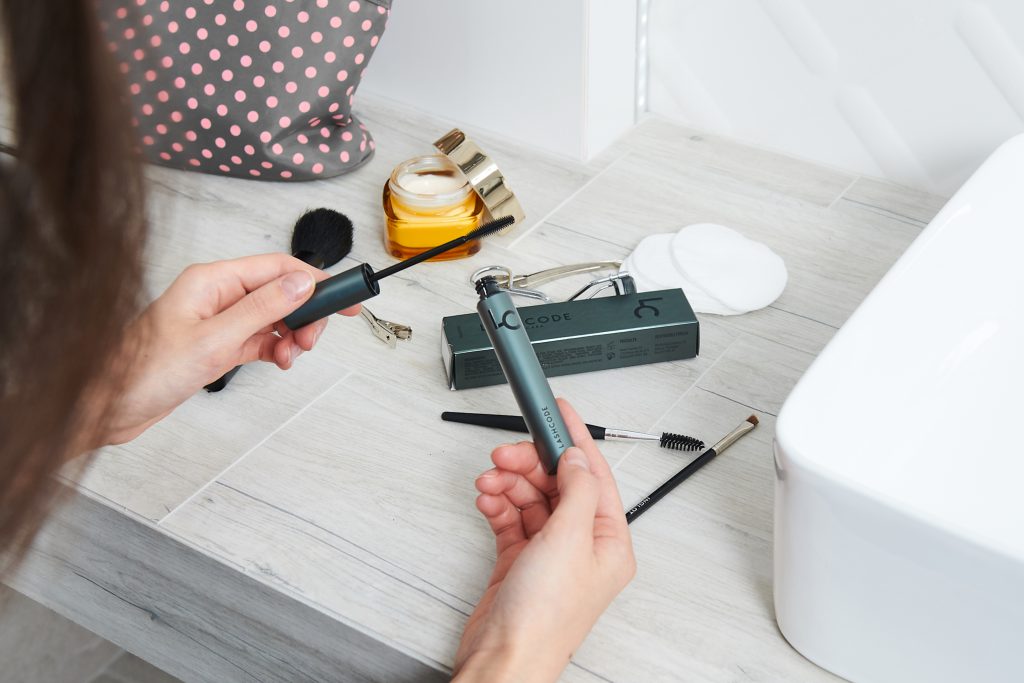 Then, my colleague recommended Lashcode. Her eyelashes look mind-blowing with the strong and skillfully applied makeup. I also like smoky eyes so I decided to buy the mascara and test it!
Ingredients/ Formula/ Effects
Lashcode is a very positive surprise! It defines and separates lashes much better than the iconic Chanel or mascaras with odd wands like Givenchy.
Women – like me – value quality and durability most and Lashcode is spectacular in this case. It ensures extension and volume, defining my lashes with an intense blackness and velvety pigments after applying the first layer. Effects can be emphasized with next layers. No worries – Lashcode doesn't leave lashes sticking together.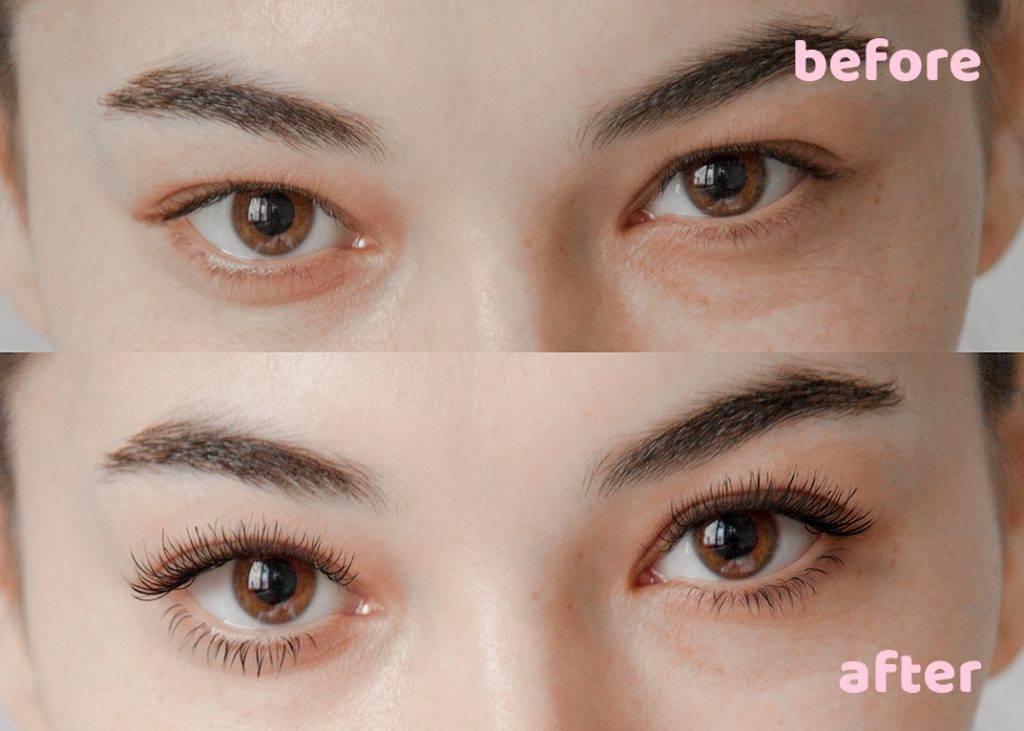 Thanks to Lashcode, my eyelashes:
have multiplied volume,
are visibly longer and thicker,
are defined in a very natural and expressive way,
give eyes a very feminine shape,
gain power for growth,
no longer fall out because they are stronger; the mascara is easy to remove.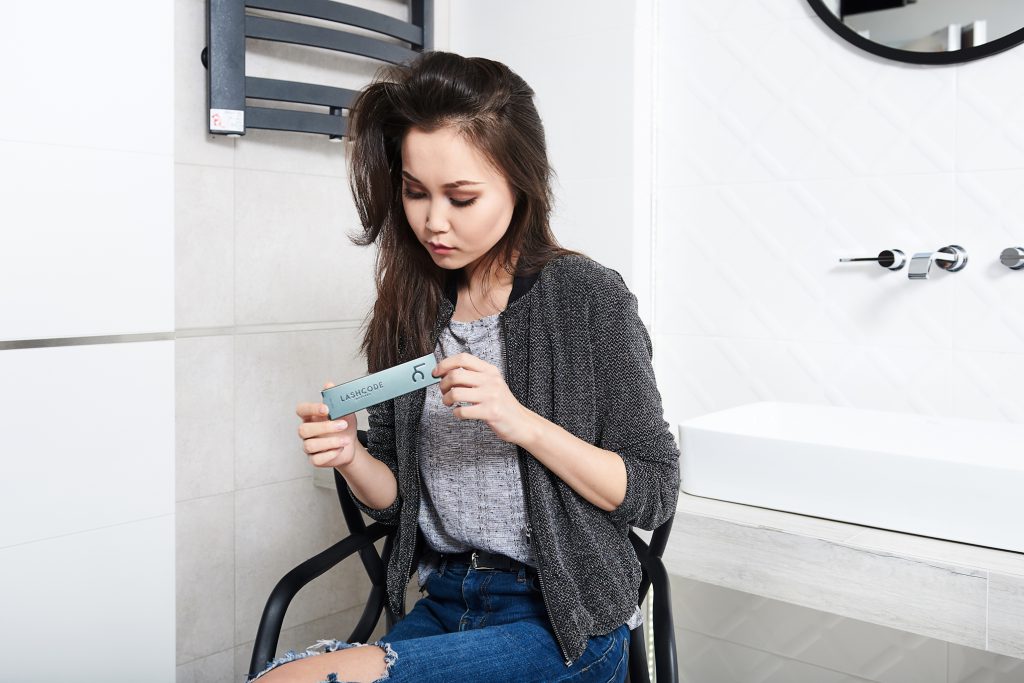 After several hours the effect is as perfect as right after the application. Among non-waterproof mascaras, Lashcode is the only flake-free and smudge-free one. Although I keep touching my eyes – due to allergy, watery eyes and itching – makeup stays flawless.
Another thing that must be mentioned – Lashcode is composed of the best nutritional ingredients and thanks to them, it conditions eyelashes throughout the day. Conclusion? The first time we don't need to worry a mascara will weigh down and damage our lashes. It will work the other way round. Lashcode includes six substance essential for eyelashes.
Soy Sprout Extract – stimulates eyelash growth, moisturises and adds shine.
Wheat Sprout Extract – regenerates, smooths and delivers resilience.
Baicalin – slows down ageing and protects.
Panthenol – reinforces, smooths and nourishes.
Vitamin E – shields lashes and bulbs from oxygenation.
Arginine – facilitates absorption of nutrients and blocks falling out.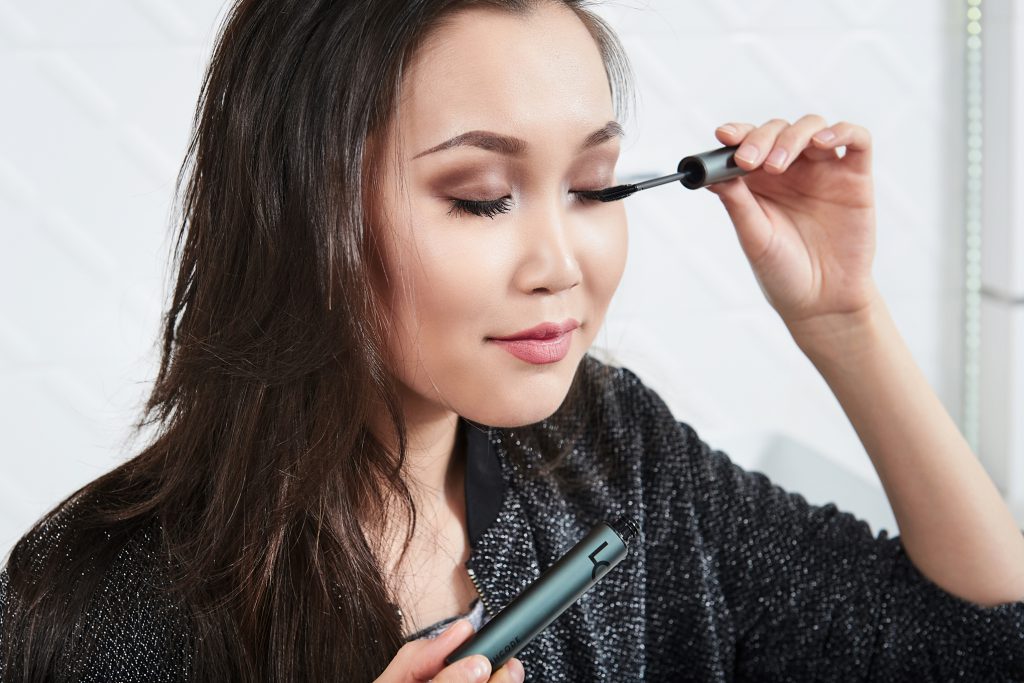 Rating: 10/10
For the time being, it's my favourite mascara and I've been using for two months almost every day. It still offers the same benefits and qualities; spreads on lashes as the brand new one. One tube is supposed to last six months of use. The mascara is really cost-effective. I value Lashcode most for the long-lasting and amazing effects. To me, it's an ideal makeup finishing cosmetic – for the evening, defined look or delicate and casual makeup.