Hi there! <3
Did you know one of the most common questions you ask concern brow makeup? I'm not surprised you are so interested in brow pencils as they are the most versatile and functional brow makeup products you could find. A good brow pencil can do a lot, and basically, you don't need anything else to achieve perfectly filled-in brows. But what is the best brow pencil? You'll find the answer in this post. Check out my top picks of the greatest brow pencils and get to know the undisputed favorite! Here's my ranking!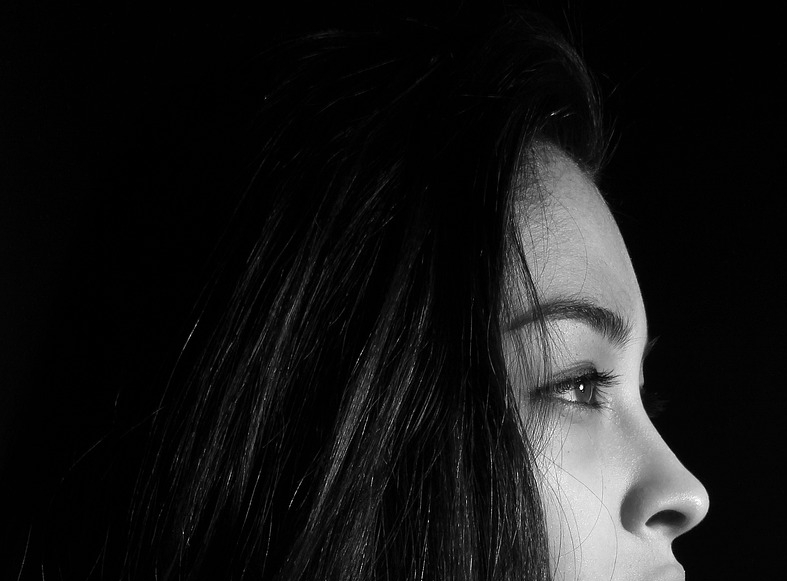 The best brow pencil – what features should it have?
First, I think it's good to find out about what features should a good brow pencil have. It will also help you understand what criteria I followed in choosing the best of the best. When I pick a brow pencil for myself, I pay attention to:
Thickness of the tip – the graphite inside the pencil should be as thin as possible and preferably retractable, as I know from experience that regular brow pencils never ensure such precision in makeup as their graphite is unfortunately not very thin.
The right hardness of the tip – it can not be hard as it won't draw lines properly. Too soft, on the other hand, can smudge the skin and break during application. This kind of pencil wears out quickly and is not efficient.
Excellent pigmentation – the pencil should come in intense and highly pigmented shades to draw defined lines.
Available shades – they should be neutral so that they can match both warm and cool tones. Only such shades provide a natural look.
The price is also very important. There is no point in overpaying or spending a fortune on the brand. Only quality at a reasonable price counts!
Reviews – eagerly recommended brow pencils praised by consumers are rather certain to prove a 100% successful purchase!
Ranking of the best brow pencils. Which is the best?
1. Nanobrow Eyebrow Pencil – the best brow pencil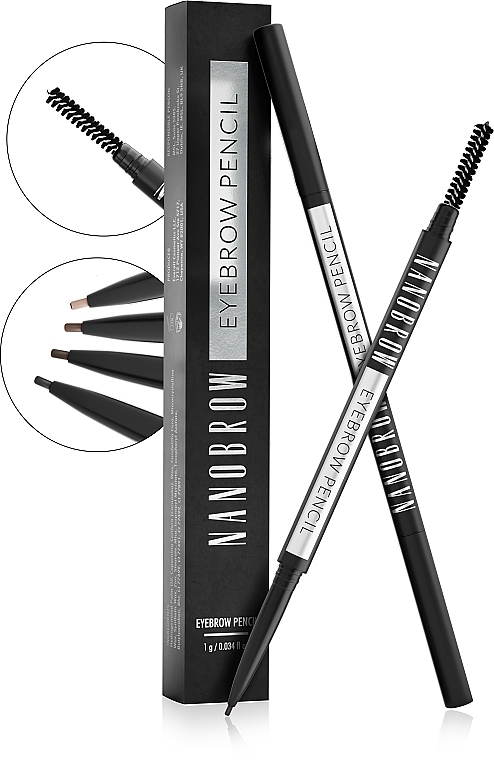 Ok, I know usually when you create a ranking, you should start from the last place and leave the winner for the end. However, I prefer to reveal the champion to you right away, so if you're only interested in finding the most recommended brow pencil, which in my opinion is a beauty game-changer, you can safely finish reading the ranking here 😀
Nanobrow Eyebrow Pencil is the best brow pencil I've ever used, and you must know that I've also tried some of the most prestigious beauty brands like Chanel, Anastasia BH, Benefit, YSL, etc. However, Nanobrow is the No. 1 brand for me and an expert in brow makeup! This brow pencil just proves my point with its perfectly thin tip of perfect hardness, beautiful natural shades, great long-wear effects, and excellent price. I was very surprised as pencils of this quality cost several times more! It is gaining popularity in the blogosphere and on Instagram and is generally a highly recommended brow pencil. Of course, it is retractable and doesn't require sharpening. You have a choice of four beautiful, intense, and refined shades, perfect for everyone. You can buy this brow pencil and other fantastic Nanobrow cosmetics on www.nanobrow.us.
2. Anastasia Beverly Hills Brow Wiz – a highly recommended brow pencil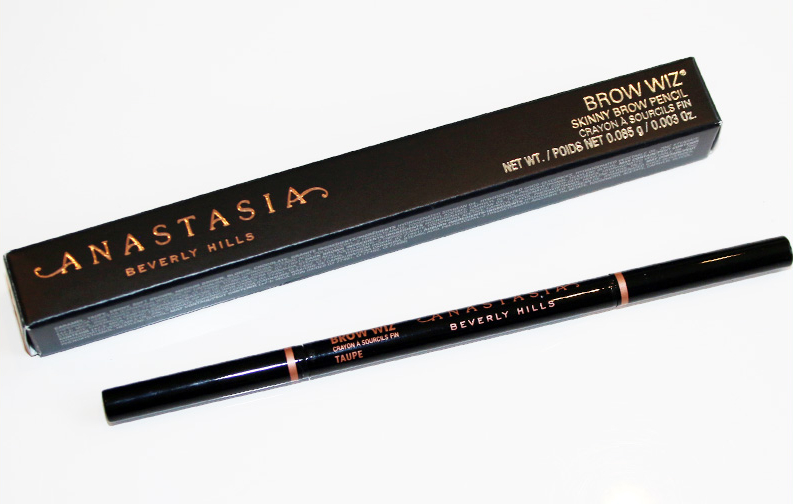 Since I mentioned Anastasia earlier: she is the undisputed queen of brow makeup. Her products feature excellent quality and are loved by all professional makeup artists. It's a pity that the price tag isn't so great anymore. It used to be my beloved and top favorite brow pencil for a long time and if you'd asked me then what was my most recommended brow pencil, I would have said it was Brow Wiz for sure. It is one of the best retractable brow pencils, perfected down to the smallest details. You can choose from as many as 12 shades! This is a long-wear brow pencil with a quality worthy of the brow queen title!
3. Fenty Beauty Brow MVP Ultra Fine Brow Pencil & Styler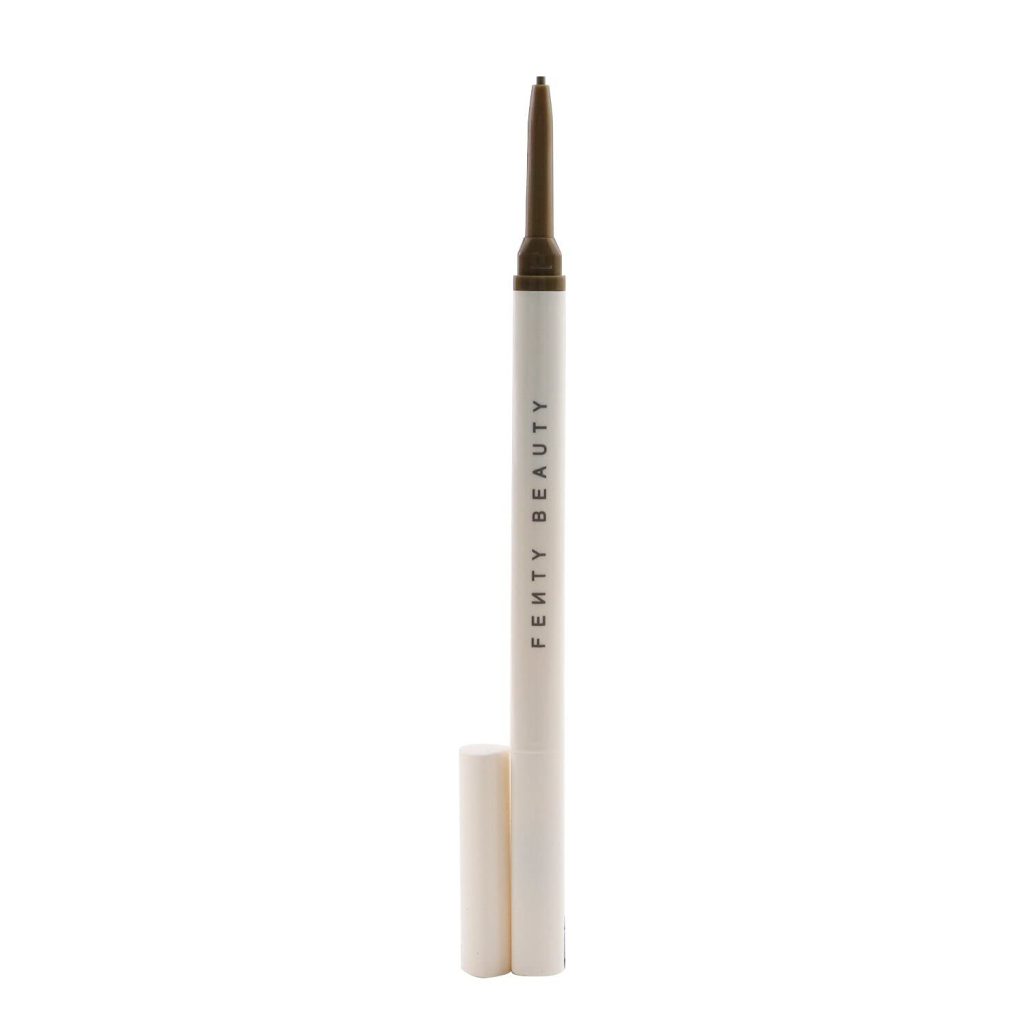 Ever since Rihanna created her beauty brand, there has been a huge boom for almost every product she launched. Her products are exceptional, the formulas are fabulous, and the design is very eye-catching too. Unfortunately, you have to pay a lot for this quality. But let's move on to the point of this entry, the Ultra Fine Brow Pencil & Styler. It's certainly a fairly frequently recommended brow pencil, but is it the best? Hmmm… certainly it's unique like Rihanna herself… on the one end it comes with a thin, retractable tip, and on the other, there's a unique and innovative brush, which may not be the best at brushing out the brow hairs but it allows you to blend the pencil well. This effect resembles brows filled in with a brow powder. Does it look nice? Of course, it's a matter of personal preferences. The Fenty Beauty brow pencil is waterproof and the choice of shades is really large.
4. Benefit Cosmetics Precisely MY BROW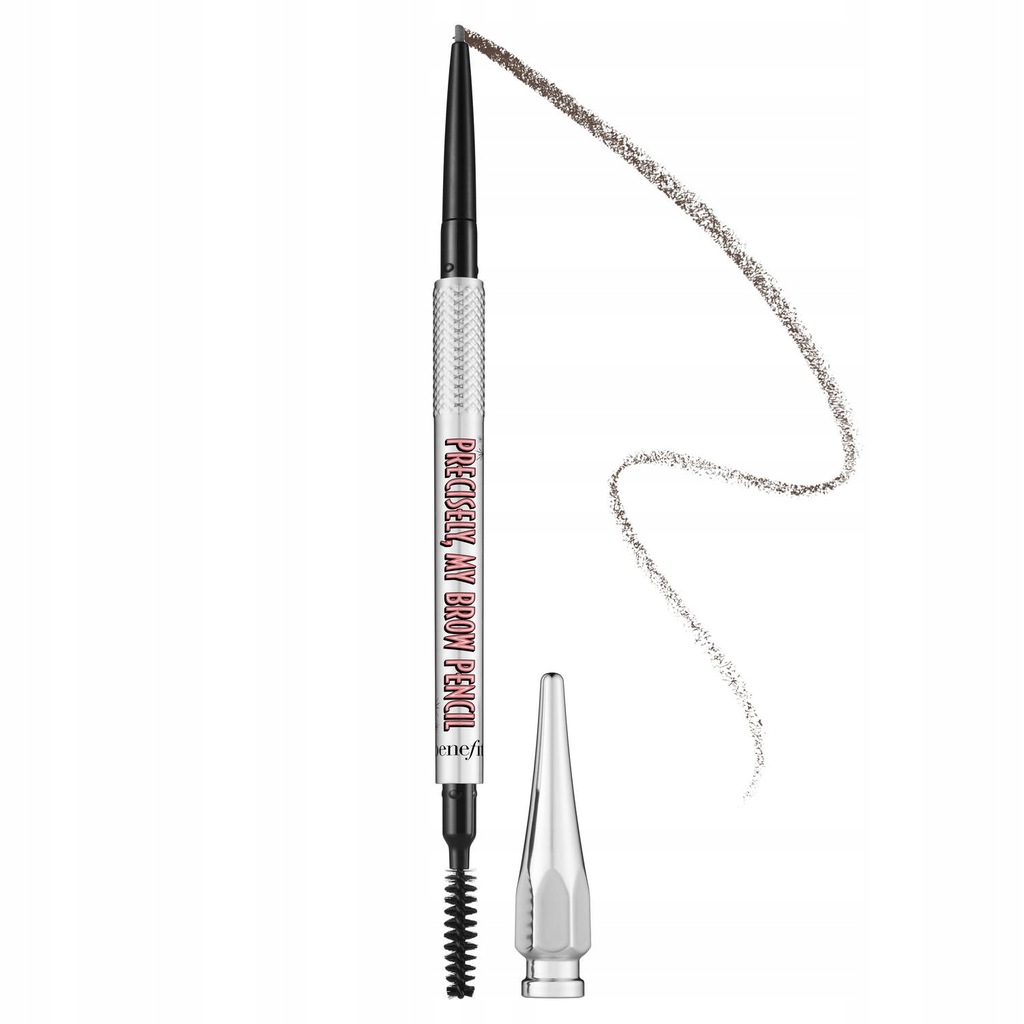 Benefit is another brand that rocks when it comes to brow makeup products… But to immediately call MY BROW the best brow pencil? Overall, it's obviously decent when it comes to quality, pigmentation, and overall makeup effects. Benefit also tempts with the amazing designer packaging. This pencil looks great, but does it perform the same? The fact is that this is the most recommended brow pencil among many professional makeup artists. The tip is not bad, very thin, and the pencil itself is waterproof. The price, of course, is not so great… but the shades are quite lovely and there are many to choose from.
5. Huda Beauty Bomb Brows Microshade Pencil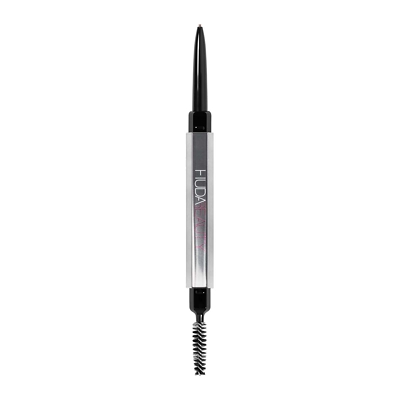 Huda is a brand famous for its excellent quality products. You're probably familiar with the iconic eyeshadow palettes from Huda… is the brow pencil just as masterful? Certainly, the graphite is made with care and is very thin. A bit too soft in my opinion as it can break easily but it can also draw really thin lines.
The formula is pleasant, and this brow pencil is quite well-pigmented. The formula contains nourishing vitamins and oils… in my opinion, there's no point packing all these ingredients into a brow pencil as their effects will be none. But of course, this is a subjective opinion. You can choose from eight interesting shades. The Bomb Brows Microshade Eyebrow Pencil is waterproof and quite long-wearing. It may not be the best brow pencil, but it's really a pretty cool product!
6. Make Up For Ever Aqua Resist Brow Definer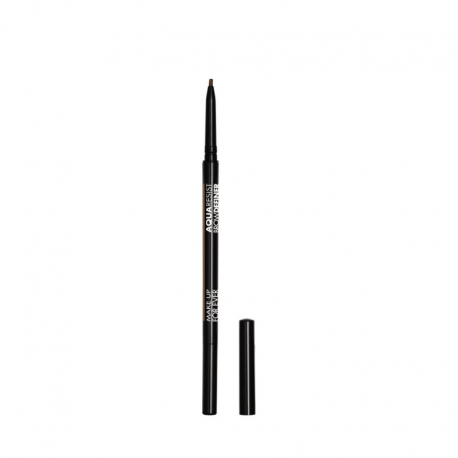 A brow pencil from one of many bloggers' favorite companies. Has Make Up 4 Ever created the perfect one? Is it the best brow pencil? Although it didn't perform as sensationally on my brows as the other brow pencils on this list, it pleasantly surprised me with its durability, very cool and thin graphite, and performance. The tip is too soft for me, but the pigmentation is not bad. At one end there is a practical spoolie, which comes in very handy during makeup and it's nice to have it on hand to brush out excess product. The Make Up 4 Ever brow pencil is available in 5 shades and has a waterproof formula.
This is the end of my ranking. Among the six brow pencils listed here, which one would be your no 1? Do you like doing your brows with a brow pencil? Do you have your favourite one? I'll be very happy if you leave a comment below! Hugs! <3